WSA – Worldwide Shipping Agency
Worldwide Shipping Agency offers a variety of services to suit your needs. We can provide you with the services that you require. We´ll assist you in selecting the most reliable, economical and quickest service for your cargo. Our staff will be glad to supply you with a no obligation quote.
Worldwide Shipping Agency offers Ro/Ro service to major U.S. ports to ports thoughout the world. These ships carry a wide variety of wheeled and non-wheeled cargo.
The Worldwide Shipping Agency is a small, personalized company with offices/agents located strategically throughout the world to serve you.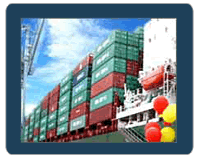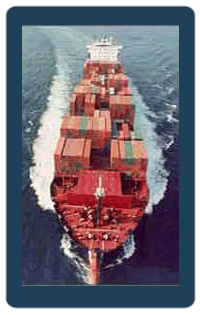 Military
Worldwide Shipping Agency is specialized in transportation for the U.S. military members and government employees.
We ship socalled 2nd PoV's and Household Goods. We have Agents close to all U.S. military stations in germany. We can arrange transport to U.S. ports or inland destinations.
Further, Worldwide Shipping Agency specializes in international shipping of:
Autos, motorcycles, recreational vehicles, etc.
Boats and yachts
Government or GSA cargo
General Cargo
Heavy equipment
Household goods and personal effects
Manufactured goods
Military POV
Project cargo
Our Services include:
Ocean Freight
Air freight
Containerization
FCL (Full Container Loads)
LCL (Less Than Container Loads)
Roll-on/Roll-off
Contact us
The Worldwide Shipping Agency offers several methods of contact:
Telephone:
Toll Free call 0800 – 52 26 274
Regular Phone: 0421 – 43 66 99 59
Our main office hours are 9AM- 5PM, Monday – Friday.
E-mail: info@worldwide-ship.de
Internet: www.worldwide-ship.de
World Wide Shipping Agency
Hamburger Straße 54, 28205 Bremen, Deutschland