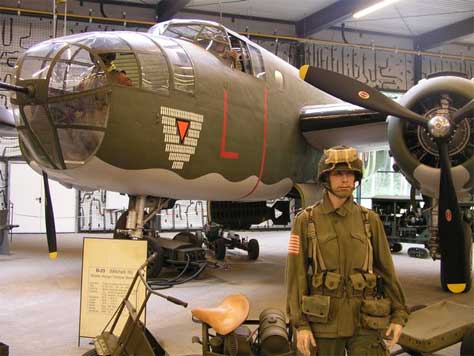 The National War and Resistance Museum, Overloon, Holland.
The 35-acre area of the museum was once a battlefield where German and Allied Forces came to blows in the autumn of 1944. Today the battle site, now named Liberty Park, is home to one of the best military museums in Europe.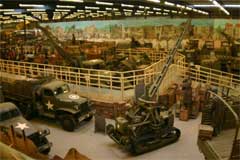 One section of the indoor museum shows exhibits from wartime occupied Holland and the horrors of the Nazi persecution and death camps. The second enclosed area, the George Marshall Museum, displays more than 150 vehicles, vessels and aircraft from World War II.
The displays include teaching tools on the invasion in Normandy and on the elements of Operation Market Garden, the airborne assault in the Netherlands that precipitated the armored battle at Overloon, the heaviest tank battle ever fought on Dutch soil.
There is also an extensive display of military equipment outside the museum. The Marshall Museum, named for the U.S. military's wartime Army chief of staff and later Secretary of State, prides itself on the quality of its equipment restoration.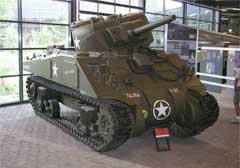 The museum gift shop is well stocked with an emphasis on historical literature and military history videos and DVDs. There is also a large cafeteria offering everything from light snacks to full meals.
The 14 hectare park is open to the general public during daytime hours, offering peace and space and the freedom to reflect on the efforts that had to be made for liberty.
How to get there:
Liberty Park is located in a residential area of Overloon off the A-73/E31 motorway south of Nijmegen. Take exit 7 in the direction of Vierangsbeek/ Overloon and continue toward Overloon. In town look for the Liberty Park military museum signs. It is 100 miles or about two hours' drive from Leiden.
Liberty Park Museum
The museum is open daily except for Dec. 24-25 and Dec. 31-Jan. 1.
Opening times: 10:00 until 17:00 hrs.
Admission: € 16.00 for adults, and € 11.00 for children 4-12.
Liberty Park, Museumpark 1, 5825 AM Overioon, The Netherlands
Internet: http://www.oorlogsmuseum.nl/en/
---