What's on in Wiesbaden
Wiesbaden Summer Market
Summer market on Mauritius Square
This year, for the first time, Mauritiusplatz in the city center will be transformed into a summer market with attractive cultural and culinary offerings from June 1 to August 31, 2022. Visitors can then expect a varied program of cultural, entertainment and gastronomic events every day.
Nature on Mauritiusplatz and cultural diversity
The Summer Market on Mauritiusplatz brings nature to Mauritiusplatz and offers cultural diversity in its entertainment program – it provides Wiesbaden artists, associations, music and dance schools with a stage in the city center. In cooperation with cultural creators in the city and the partner cities of the state capital Wiesbaden, a colorful and varied program is created for everyone – with culture, entertainment, exhibitions, crafts, dance, film & theater, local & regional, presents the colorful program offer. The result is a place in the heart of the city to enjoy the summer. The airy, open architecture invites you to linger and offers a summery oasis to feel good during the hot days of summer.
Theme weeks in connection with the twin cities
Attractive architecture with extensive greenery transforms Mauritius Square into a summer market that invites visitors to linger in the square. The cultural and artistic program offers something for everyone and the gastronomic offer leaves hardly anything to be desired. In particular, the concept of theme weeks in conjunction with Wiesbaden's twin cities, offers the opportunity to enjoy a variety of specialties in the summer market. Culture and culinary delights of Wiesbaden's twin towns can be experienced in the summer garden.
Opening hours
The Summer Garden on Mauritiusplatz opens its doors from June 1 to August 31, Monday through Saturday from 10 a.m. to 10 p.m. and Sunday from noon to 10 p.m.
---
Charming Wiesbaden
Wiesbaden is a green and elegant city of parks, gardens and villas. Its hot springs have brought tourists to the city since Roman times.
The Kurhaus
Wiesbaden's Kurhaus is a major focus point at the very center of the city. With its spa assembly rooms and elegant casino, built in 1907, the Kurhaus is an imposing building which is frequently used as a venue for national and international congresses, exhibitions and cultural events. English-style spa gardens extend behind the spa assembly rooms.
Historical old quarter
Narrow winding streets lined with 18th and 19th century buildings run through Wiesbaden's old quarter. Bäckerbrunnen fountain on Grabenstrasse is now a popular meeting place. The oldest structure in Wiesbaden is the Heidensmauer, or Heathens' Wall, which is close to the Roman gate. 15 different springs flow into the Kochbrunnen drinking fountain and in the 19th century it was the main place in Wiesbaden to take the waters.
Perfect for shopping
The elegant Wilhelmstrasse is the place to go for exclusive and luxury goods, haute couture, jewellery, accessories for the home and many international designer brands. Taunusstrasse is at the heart of Wiesbaden's antiques quarter where countless out-of-the-ordinary antique shops are located. The romantic passageways in the old quarter are full of boutiques offering curiosities, the nostalgic and the unusual.
Culture
As a regional capital Wiesbaden enjoys a diverse cultural scene. From the European Circus Festival, the Caligari municipal cinema, one of the most beautiful picture houses in Germany, the Wiesbaden School of Music and Art to the Women's Detective Fiction Prize, Wiesbaden covers pretty much every aspect of vibrant, innovative cutting-edge culture.
Opera, drama and ballet productions form part of the State of Hesse Theater's comprehensive cultural offering that includes classical works as well as modern music theatre. Because all three of the theater's stages can be used simultaneously, it is not unusual for four performances to take place on one day.
Getting out of the city
Virtually the whole of Wiesbaden can be seen from Neroberg hill, which is a good starting point for longer walks. Its beautiful lawns are ideal for a picnic and it is a wonderful place to escape from everyday life. Neroberg hill is an ideal starting point for walks through the town forest and is itself an extensive recreation area.
With around 50 animal species and many rare plants, Fasanerie Zoo and Gardens is a popular day out for families.
Tours of the Upper Middle Rhine Valley, a UNESCO World Heritage site, leave daily from the Wiesbaden-Biebrich jetty.
Thanks: www.germany-tourism.de and www.wiesbaden.de
Wiesbaden Flea Market
The Wiesbaden flea market season is open March through October at "Am Parkfeld" in Wiesbaden-Biebrich. Flea markets take place every third Saturday of the month from 7 a.m. until 2 p.m. along a flea market mile where useful, artistic, as well as quite a few odd things, curios and bric-à-brac change hands.
---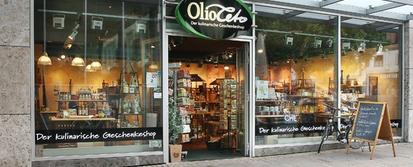 OlioCeto – Delicatessen
The Culinary Gift Shop in Wiesbaden
For those who love life, for gourmets, and for people who know and appreciate the pleasures in life!
International and regional specialties from OlioCeto make a perfect gift for any occasion!
Located on the Mauritius Square in the heart of Wiesbaden you'll find a wide range of delicious and original culinary gifts from the Mediterranean countries, Australia, USA, Germany as well as exclusive local items!
---
Hotel Toskana Wiesbaden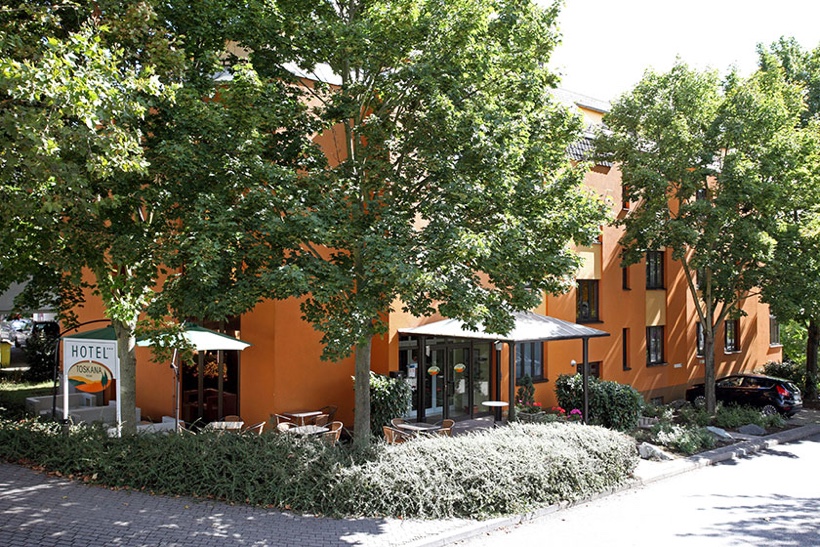 SERVING THE AMERICAN COMMUNITY IN WIESBADEN FOR OVER 18 YEARS
---
Balthasar Ress Wine Bar & Vinothek
"Authentic Pleasure"
Taste, enjoy, and purchase wine directly from the wine estate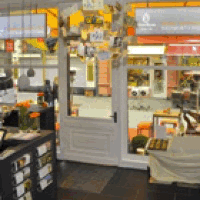 Downtown Wiesbaden has yet another attraction: the Balthasar Ress Weinbar & Vinothek on Mauergasse – the flagship store of the wine estate in the heart of Wiesbaden.
All Balthasar Ress wines (at ex cellar prices), a few selected wines from friends' estates, and choice culinary delicacies reflect the savvy, typicity, and charm of Wiesbaden and its surroundings. The verifiable origin of everything on offer is an important consideration. All these handcrafted, high-quality products can be sampled here six days a week.
---
---
Coleman Aero Club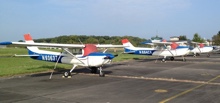 The Coleman AeroClub (CAC) is a nonprofit aviation enthusiast group and approved private organization of the Wiesbaden Military Community. Membership is comprised of individuals from various NATO forces to include DoD Civilians and their family members.
The CAC operates a fleet of two Cessna 172's and one 152 out of the Mainz-Finthen Airport and is open to new membership. If you have a specific question or would like to join, please click the banner and visit our website: