---
Kaiserslautern Zoo
Fun as well as educational for the whole family
The Kaiserslautern Zoo is a popular destination located in Siegelbach in the northwestern outskirts of the city's suburbs: an oasis of tranquility where you discover nature, and learn interesting details about the kingdom of animals.
A paradise with a lot of adventures for the whole family!
Relax, experience nature and learn a lot about the animals of our earth.
Join us for a wonderful day.
---

About the Zoo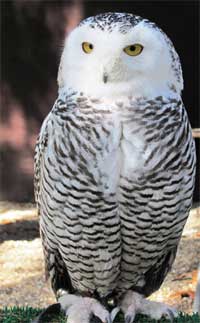 Since its opening in 1968 as "Animal Park Siegelbach" it has grown and evolved into the Zoo Kaiserslautern as it is known today.
On an area of about 17 acres there are the habitats of 110 animal species and 631 wild and domestic animals. You can experience exotic animals as well as wild and domestic animals from various countries around the world.
The Zoo's priority is to keep the animals in their natural environment and by demonstrating biospheres, animal activities, detailed information, animal education science and youth work, giving visitors an understanding of nature conservation and the protection of species.
The playground for little guests together with the nature adventure trail and the restaurant top off a typical day at the Kaiserslautern Zoo
Kaiserslautern Zoo does much more than simply manage the day by day operation of the zoo; it also supports scientific research at the Technical University of Kaiserslautern and cooperates with working groups and institutions of animal protection.
The zoo takes all EU guidelines very seriously as well as the World Nature Conservation Strategy. These guidelines constitute how the biospheres of every single species at the zoo has to be equipped.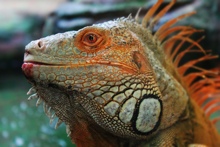 The planning concept Zoo 2000 will double the size of the zoo of Kaiserslautern and future habitats will be extended in the coming years, including the biospheres: "Ussurien", "Savannenlandschaft" (savannah), "Amazonas", "Pfälzer Bauernhof" (local farm), "Erlensumpf" (swamp) with European otters and minks, as well as a large playground in connection with the existing beer garden and fairground.
The zoo offers professionally guided tours, which children especially enjoy, for instance on children's birthday parties or kindergarten visits.
Admission fees
Day ticket:
Single Ticket / Day Pass
Adults € 9,00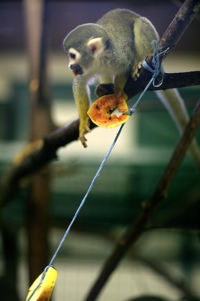 Children & * Reduced rate: € 6,00
Escorts for handicapped persons receive free entry.
Group tickets:
Big-Group-Card (2 adults with max. 4 children) € 21,50
Small-Group-Card (1 adult with 2 children or 2 adults with 1 children) € 18,00
Adult groups of min. 10 people € 8,50 p.p.
Annual season tickets:
Adults € 54;
Families (2 adults with their own children) € 90;
Children & * Reduced rate € 45
Guided tours for groups: €100,00.
Guided tours for schools and kindergardens: €100,00. Children's birthdays: €100,00. Advance booking necessary
* Children ages 4 to 17 years, students, unemployed, socially assisted people as well as holders of the Kaiserslautern city social and family pass
Kaiserslautern Zoo is open daily
April to October: 09:00 – 18:30
November: 10:00 -17:00
December to January: 10:00 – 16:00
February/March: 10:00 – 17:00
Contact: Zoo Kaiserslautern Ltd.
Zum Tierpark 10 · 67661 Kaiserslautern
Phone: 06301 – 7169 – 0 · Fax: 06301 – 7169 – 13
Please visit our English language homepage for more info –
Internet: www.zoo-kaiserslautern.com
E-Mail: Zoo Kaiserslautern