Travel & Leisure Tips
A potpourri of articles on leisure activities and some very-visit-worthy European destinations. Lots of tips and info on where to go, where to stay, what to eat, how to get there . . . the Amusement parks are all easy to get to and many offer special discounted prices to readers of inkwire magazine.
Taunus Wunderland
Enjoy a day out at Taunus Wunderland
A host of fun attractions awaits the whole family at the Wunderful Taunus Wunderland
Taunus Wunderland amusement park is located in the Taunus hills, in the pretty spa town of Schlangenbad, close to Wiesbaden and about half an hour's drive from Frankfurt.
A host of rides for all ages
There's a whole variety of rides to suit different ages and temperaments: from fast, adventurous and scary to more gentle magical, and mysterious. Even the smallest children will enjoy a carousel ride, being a pirate, playing on a climbing frame, or challenging dad to a water fight. American indians paddle their kayaks, dragons hide behind giant boulders, ghosts are lurking in the haunted house.
For the more adventurous, those who dare can plunge more than 22 meters down giant water slide, the Wildwasserbahn. Who's brave enough to ride the pirate ship, too scary for me? Listen to the screams! Or the Silberpfeil, the highest slide in the whole of Hessen. Or the Big Scooter, only for those who love the thrill of speed.
---
Mercedes-Benz Museum Stuttgart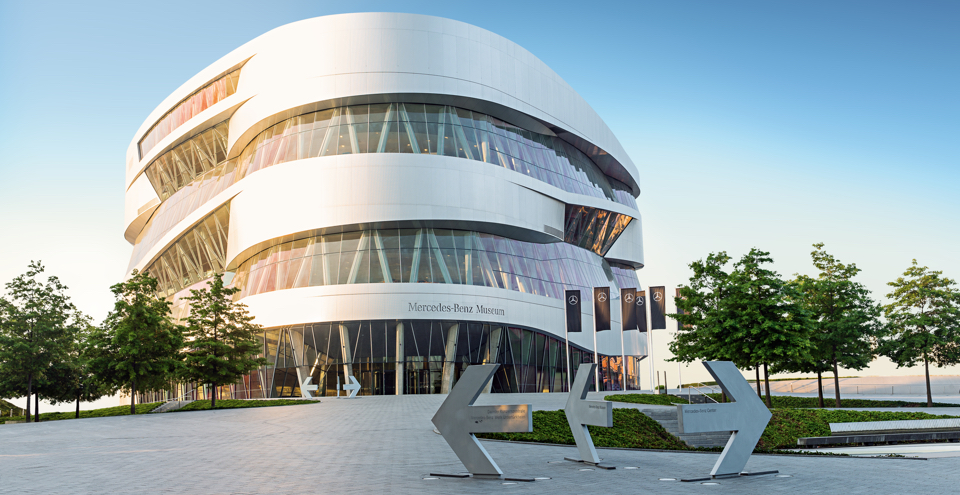 Mercedes-Benz Museum
Temporarily closed. You can find more information here.
As a precautionary measure against the spread of the Corona virus SARS-Cov-2 the Mercedes-Benz Museum is temporarily closed to the public.
Draisine Tours in the Glan Valley
What to do with 40 kilometres of railway track that no-one needs anymore? Simple: keep using it, only with different vehicles. This is the opportunity that offered itself in the Glan Valley between Altenglan and Staudernheim a half hour's drive north of Kaiserslautern.
---
---
Red Wine and White Truffles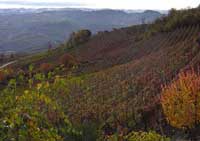 On the gourmet trail in Piemonte
People who like to eat good, rather traditional food and to drink full-bodied red wine, will enjoy a visit to the Piemonte region in Northern Italy in the autumn.
The best time for the greedy (or discerning) gourmet is from the end of October through the beginning of December. That's when the best fresh white truffles (tartufi bianchi) are available and it's also a good time to visit some of the many excellent and mostly friendly vineyards that produce some of the best red wines in the world.
---
Good times in Provence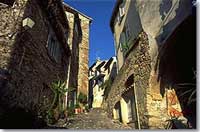 Even just two or three days in the Provence area of south-east France is well worth the journey, as they say in the Michelin guides. Especially if you are an art lover and particularly if, like me, you enjoy classical modern art, Picasso, Matisse, Fernand Leger, Joan Miro, Alexander Calder.
In the area around Grasse, you can combine two of my very favorite activities: hiking in beautiful countryside and visiting art galleries. No, make that three activities. I also love to eat and Provençal cuisine is delicious and also healthy. What more could anyone want?
---
LEGOLAND® Deutschland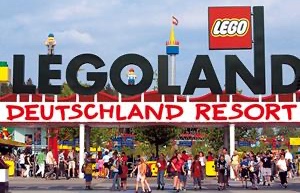 LEGOLAND® Deutschland
A park for all the family, – over 50 million LEGO bricks
LEGOLAND® Deutschland, which covers an area as large as 26 football fields, is divided into ten theme areas. Each theme area is designed to ensure that heroes of all ages will find tons of things to explore and enjoy at the LEGO® experiment centers, roller coasters, water attractions and shows. The whole family can embark on a day-long voyage of discovery and adventure.
---
---
Schweinemuseum Stuttgart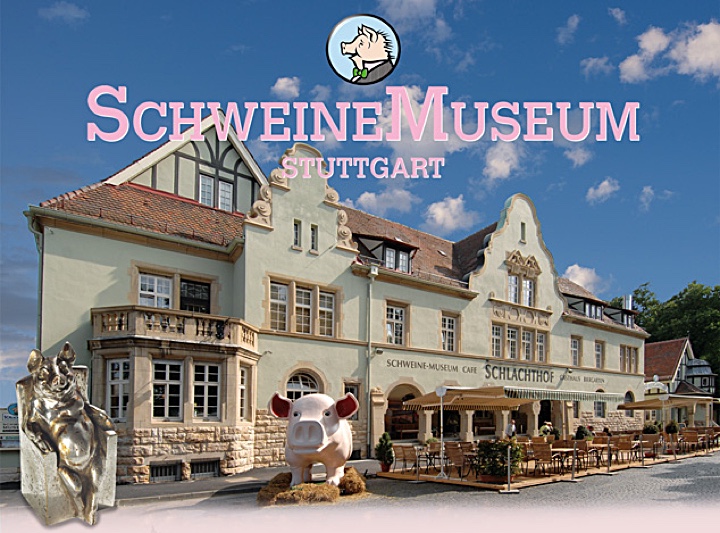 The largest swine museum in the world – the slightly different museum in Stuttgart
There are many museums in Stuttgart, but none is like the museum with probably the largest pig collection in Stuttgart.
First opened on 1 May 2010 in the old administration building of the Stuttgart slaughterhouse, the most curious museum in southern Germany has firmly established itself in the museum and cultural landscape of Stuttgart. Over 50,000 exhibits from all over the world welcome you to the world of pigs in the middle of the state capital of Baden-Württemberg!
---
City Tours the Segway
StadtSafari Segway Tours
Discover the cities of the Metropolitan region with StadtSafari Segway Tours
City Tours: Heidelberg, Mannheim, Frankfurt, Ludwigshafen, Weinheim, Oftersheim, Schwetzingen, & Germersheim.
Special Summer-Night Tours: Mannheim & Heidelberg
Overland Tours:
Ladenburg to Weinheim – One-Way tour from the old Roman town of Ladenburg (Lopodunum) to Weinheim with its picturesque market-place and Gerberbach Quarter.
Mannheim to Heidelberg – One-way tour from the city sights of Mannheim to Heidelberg with its old bridge and romantic Altstadt.
The Romantic Neckartal Tour – Discover castles of the middle ages along the Neckar valley and the medieval village of Dilsburg with its impressive ruined fortress, massive city walls and historic old village center. Enjoy fantastic views over the Neckar valley as well as the fields and forests of the Kraichgau.
---
Heidelberg
Heidelberg is known to tourists for its famous castle, for Germany's oldest university and for lanes in the Old Town that are steeped in history. It is also a modern scientific and economic center with an international reputation and a most lively and varied cultural scene. This attracts people from all over the world, some 3.5 million guests per year.
Heidelberg's castle ruins have been famous for centuries as romantic ruins, so they've not been fully restored. Yet this is one of the most evocative castles you might visit in Europe.
Inside is a wonderful Pharmacy museum, as well as the world's largest wine barrel (a vat having a capacity of 195,000 liters or approx. 51,514 gallons.) There is a wine bar inside the palace, and a small cafe outside where you can get a drink or eat a light meal.