Travel & Leisure Tips
A potpourri of articles on leisure activities and some very-visit-worthy European destinations. Tips and info on where to go, how to get there . . . the Amusement parks are all within easy reach and many offer special discounted prices to readers of inkwire magazine.

Castles along the Neckar Valley
Along the Neckar valley you'll find a wealth of castles and ruins that line the river like pearls of medieval architectural monuments. The construction of castles and fortified towns goes back primarily to the Hohenstaufen kings, who secured their imperial territory on the lower Neckar from the early 13th century.
---
Schwaben Park
Located in the Rems-Murr-Kreis district in Baden- Württemburg. Over 40 Rides and Attractions
---
Heidelberg
Heidelberg is known to tourists for its famous castle, for Germany's oldest university and for lanes in the Old Town that are steeped in history. It is also a modern scientific and economic center with an international reputation and a most lively and varied cultural scene. This attracts people from all over the world, some 3.5 million guests per year.
Heidelberg's castle ruins have been famous for centuries as romantic ruins, so they've not been fully restored. Yet this is one of the most evocative castles you might visit in Europe.
---
The Oppenheimer cellar labyrinth
An adventure for the whole family
Weather independent, open all year and an experience for the whole family. This is how 1000 years of history present themselves under the feet of the visitors of the Oppenheimer old town. A worth seeing historical treasure of national importance.
---
Draisine Tours in the Glan Valley
What to do with 40 kilometres of railway track that no-one needs anymore? Simple: keep using it, only with different vehicles. This is the opportunity that offered itself in the Glan Valley between Altenglan and Staudernheim a half hour's drive north of Kaiserslautern.
---
Firebird – Skydiving – Bitburg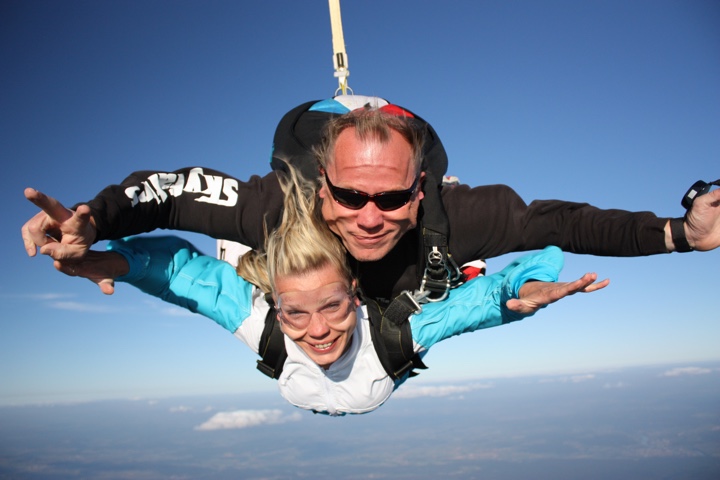 Who hasn't dreamed of skydiving?
Do you want your dream to come true?
With us you are in safe hands. We like to share our 30 years of experience with you. Individual and professional liaison and support are self-evident at our drop zone. Bitburg airfield.
---
On the trail of the Fairy Tale King
Storybook castles and an eccentric king, picturesque landscapes and Germany's highest mountain create an itinerary not to be missed during your European tour.
With its satisfying combination of snow-tipped mountains, forests, valleys and lakes, Upper Bavaria boasts some of the loveliest landscapes to be found anywhere in Europe. Yet it required the weird and wonderful personality of Ludwig II of Bavaria to provide the last touches that transformed it into an enchanted land, the authentic Disneyland that attracts millions of tourists each year.
---
Mercedes-Benz Museum Stuttgart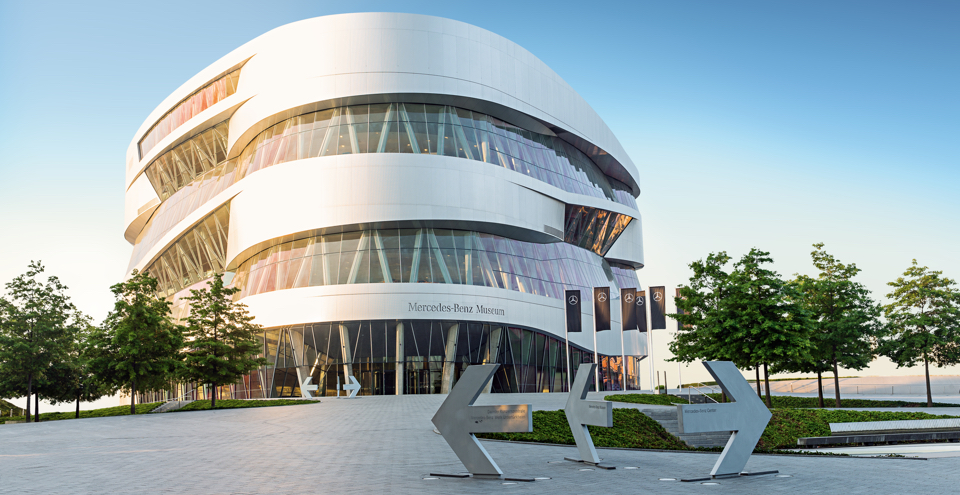 Free admission to the Mercedes-Benz Museum from 1 to 6 March 2022
Campaign "Take your mind off things"
Free admission from 1 to 6 March 2022
Special exhibition "70 years of the SL"
Specials for children and new exhibit in experimenta's hands-on exhibition
The Mercedes-Benz Museum invites you to visit the Museum free of charge in the first week of March. The campaign "Take your mind off things" is aimed in particular at all those who long for the upcoming openings after the long pandemic period and are looking forward to suitable leisure activities.
---
---
Ansbach
Ansbach, government capital of Middle Franconia
Ansbach, the former residence of the Margraves of Brandenburg-Ansbach, can look back on over 1250 years of eventful history.
The city, which today has around 41,000 inhabitants, is located on the historic Castle Road and borders the wooded Frankenhöhe Nature Park. With its wealth of historical sights and treasures, Ansbach occupies a special position among the cities of Franconia.
---
Carnival Roundup
As the term "Carnival" stems from the Italian for "good-bye meat" (carne vale), it might seem reasonable to assume that the idea originated in Christian times as a last glorious blow-out before the impending rigors of Lent. However, most of the celebrations throughout Europe that reach their peak in the three days before Ash Wednesday (February) have retained features – the driving out of winter, raucous fertility symbols, and the Saturnalian freedom given by wearing strange masks – that surely go back to pagan times. Depending on the area involved, the mood of the festivities can be jovial, bizarre, surreal, absurd or very serious indeed.
---
The Surfing Experience
Surfing, sailboarding and kitesurfing in Germany
You don"t have to travel all the way to Hawaii to catch a good wave. Germany's North and Baltic Sea coasts and its lakes offer excellent surfing and kite conditions for beginners and pros.
---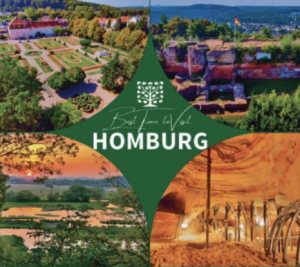 Homburg – historic old town
Homburg is a charming small city in the Saarland region of south-west Germany. It's about 25 miles west of Kaiserslautern. During the summer months concerts are held at the historical market place on weekends and public holidays.
As well as the historic old town with its cafes, restaurants and winebars, sights include the Schlossberg Höhlen (Schlossberg Caves), and the Roman Museum, or Römermuseum, an open-air museum which shows scenes from Roman-era life 2,000 years ago.
---
Taunus Wunderland
Wonderful Taunus Wunderland – Action, Fun & Thrills for the whole family. Located in the Taunus hills, in the pretty spa town of Schlangenbad, close to Wiesbaden and about a half an hour's drive from Frankfurt.
---
Katzenbacher Hof – Biergarten

– the destination in Stuttgart
The Katzenbacher Hof located near Stuttgart Vaihingen, surrounded by the Spital forest and two lakes, has been THE destination for young and old for over 30 years.
---
Neroberg Outdoor Climbing Park – Wiesbaden

The Neroberg High Ropes Outdoor Climbing Park is located high above Wiesbaden in a scenic wooded area on the Neroberg between the ancient oak and beech trees.
One of the largest and certainly one of the most beautiful high ropes courses in Germany offering adventure, fun, nature and team experience for young and old, large and small.
---
The golden spires of Speyer

Speyer's magnificent cathedral
Crossing the Rhine, the vast Cathedral with its four towers is imposingly massive even today. So what sort of impression must it have made when first consecrated in 1061? It was certainly designed to impress, because its founder, the newly elected German Emperor, Conrad II, wanted to create a fittingly grandiose burial church for himself and his heirs of the Salian dynasty.
---
Munich – Bavaria's glittering capital
"Munich nestles between art and beer like a village between hills." Originally written by Heinrich Heine some 150 years ago, these words remain true today. With Oktoberfest and opera, Hofbräuhaus beer hall and Pinakothek art galleries, BMW and Bayern Munich, the city combines Bavarian tradition with vibrant modern life.
---
Playing golf around Lake Garda

a truly delightful experience for every golf player.
". . . impossbily cute little lake towns with charming waterfronts wherever you go"
The region around Lake Garda has always been a favorite for holidaymakers. But have you ever considered playing golf there? The lovely courses are individually designed and fit well into the chequered landscape of the Lake Garda Region: four 27-hole courses, four 18-hole courses and one 9-hole course.  Add in Italian culture: great wines, excellent cuisine, friendly people, and you get a perfect vacation.
---
City Tours the Segway

StadtSafari Segway Tours
Discover the cities of the Metropolitan region with StadtSafari Segway Tours
City Tours: Heidelberg, Mannheim, Frankfurt, Ludwigshafen, Weinheim, Oftersheim, Schwetzingen, & Germersheim.
Special Summer-Night Tours: Mannheim & Heidelberg
Overland Tours: Ladenburg to Weinheim, Mannheim to Heidelberg, The Romantic Neckartal Tour
---
Cinque Terre

Cinque Terre is a string of centuries-old seaside villages on the rugged Italian Riviera coastline. In each of the 5 villages, colourful houses and vineyards cling to the steep terraces, harbours are filled with fishing boats and trattorias offer seafood specialties along with the Liguria region's famous pesto sauce. Linking the villages the Sentiero Azzurro cliffside hiking trail offers sweeping coastal panoramas.
---
Good times in Provence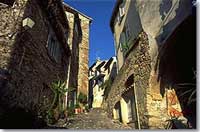 Even just two or three days in the Provence area of south-east France is well worth the journey, as they say in the Michelin guides. Especially if you are an art lover and particularly if, like me, you enjoy classical modern art, Picasso, Matisse, Fernand Leger, Joan Miro, Alexander Calder.
In the area around Grasse, you can combine two of my very favorite activities: hiking in beautiful countryside and visiting art galleries. No, make that three activities. I also love to eat and Provençal cuisine is delicious and also healthy. What more could anyone want?
---
Red Wine and White Truffles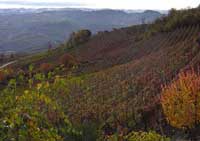 On the gourmet trail in Piemonte
People who like to eat good, rather traditional food and to drink full-bodied red wine, will enjoy a visit to the Piemonte region in Northern Italy in the autumn.
The best time for the greedy (or discerning) gourmet is from the end of October through the beginning of December. That's when the best fresh white truffles (tartufi bianchi) are available and it's also a good time to visit some of the many excellent and mostly friendly vineyards that produce some of the best red wines in the world.