Inkwire Magazine – Your Daily TV & Movie Update
inkwire magazine English language internet portal for AFN TV Guide, Concerts, Events, Travel, Leisure, Entertainment, Tourist & Business Information
Christmas Markets Roundup
Christmas markets everywhere. Children can look forward to exciting activities, carousels, storytellers, Santa Claus with his host of helpers, while adults admire the magnificent displays, the sparkling Christmas tree and the lovingly designed nativity scene.
48th Homburg Nikolausmarkt
Monday November 27 until Sunday December 10, Homburg's Christmas market – the Nikolausmarkt – loved throughout the country for its uniquely nostalgic character, one of the most traditional Christmas markets in the region – takes place this year for the 48th time.


Fish & Reptile Trade Fair

Exotic ornamental fish, gracefully slithering snakes, fascinating lizards, invertebrates and insects . . .

. . . . from all over the world, tropical plants and cutting-edge, species-appropriate accessories for the keeping of the scaly exotics:  will once again delight thousands of visitors on 1.-3. December at the Ulm Exhibition Center.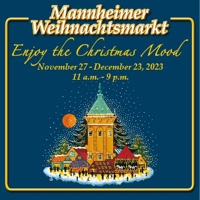 ---
---
The Lautrer Christmas market! – Christmas magic – November 20 to December 23
Let yourself be enchanted by the harmonious atmosphere, immerse yourself in the festive Christmas spirit with friends and family. A particularly beautiful event in this contemplative pre-Christmas period and a wonderful harbinger of Christmas invites you to stroll and linger again from November 20.
---
Homburg Flea & Antiques Market

The next Flea and Antiques market will be held on Saturday, December 2. from 08:00 – 16:00
The biggest flea and antiques market in southwest Germany, Homburg Flea and Antiques Market takes place in front of the Homburg Rathaus (town hall).
---

AFN TV, Sports & Movie Schedules
Check the Channels – AFN TV Schedules: updated several times daily! In order to make our TV schedule listings as accurate as possible, we post the listings only a day or two in advance.
---

---
Fairytale Christmas magic in Heidelberg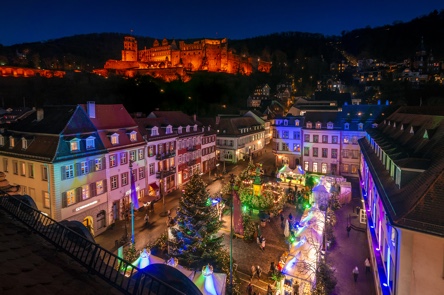 Heidelberger Weihnachtsmarkt © Heidelberg Marketing Tobias Schwerdt
Christmas market romance: from November 27 – December 22, 2023, Heidelberg's Old Town will shine in festive splendor for four weeks. Bismarckplatz and the Winterwäldchen on Kornmarkt will even be open until Monday, January 1, 2024, and Karlsplatz with its ice rink until Sunday, January 7, 2024. The opening hours are Sunday – Friday from 11 am – 9 pm, Saturdays from 11 am – 10 pm and the ice rink from 10 am – 10 pm.
---
Buying a Car in Europe
U.S. Military personnel stationed in Europe have the opportunity to buy a new car at substantial rebates over prices in the United States. Benefits include tax-free sales, fixed dollar prices and U.S specs. Military sales program prices are fixed, so there is no time-wasting hassle, no need to bargain, no need to contact many different dealers to try to get the best price – everyone pays the same. Staff working for the various military sales programs are specialists trained to give help and advice on all aspects of buying a U.S. spec car in Europe including help with home shipping and financing.
---
Castles along the Neckar Valley

Along the Neckar valley perched high on the hilltops and rocky outcrops you'll find a wealth of castles and ruins that line the river like pearls of medieval architectural monuments. The construction of castles and fortified towns goes back primarily to the Hohenstaufen kings, who secured their imperial territory on the lower Neckar from the early 13th century.
---
RHEACELL
We are looking for US citizens, who plan or are willing to undergo a cosmetic/aesthetic surgical removal of their excessive abdominal skin (abdominoplasty). The removed skin will be further used to produce a drug product for international clinical trials.*
The cosmetic/aesthetic surgery will be performed at renowned specialized private hospitals in Heidelberg and Cologne, Germany.

The Oppenheimer cellar labyrinth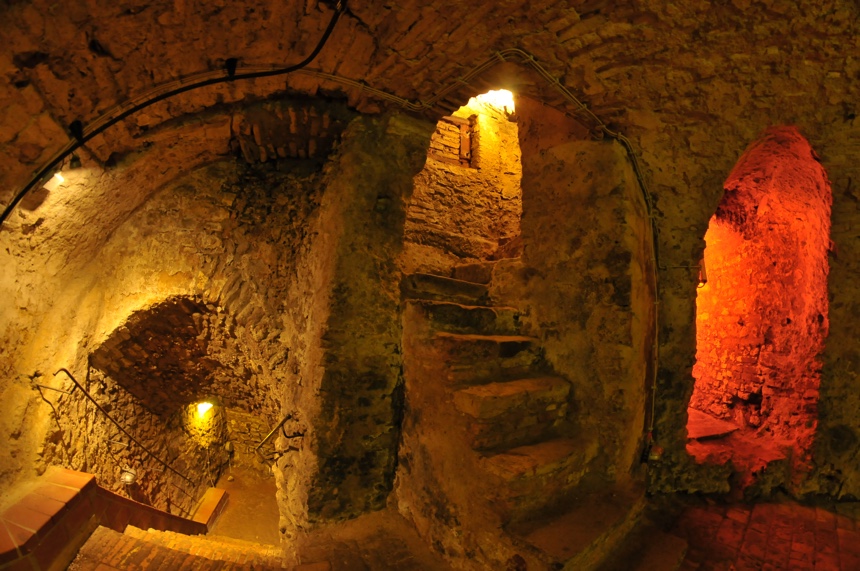 Weather independent, open all year and an experience for the whole family. This is how 1000 years of history present themselves under the feet of the visitors of the Oppenheimer old town. A worth seeing historical treasure of national importance.
---


---
Kaiserslautern Zoo
The Kaiserslautern Zoo is a popular destination located in Siegelbach in the northwestern outskirts of the city's suburbs: discover nature, and learn interesting details about the kingdom of animals.
---
---
---
The National War and Resistance Museum, Overloon, Holland.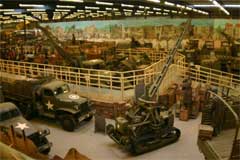 The 35-acre area of the museum was once a battlefield where German and Allied Forces came to blows in the autumn of 1944. Liberty Park, is home to one of the best military museums in Europe. Exhibits from wartime occupied Holland, the horrors of the Nazi persecution and death camps, and vehicles, vessels and aircraft from World War II.
Draisine Tours in the Glan Valley
What to do with 40 kilometres of railway track that no-one needs anymore? Simple: keep using it, only with different vehicles.
Located in the Glan Valley between Altenglan and Staudernheim a half hour's drive north of Kaiserslautern. The one-track draisine line makes a great first impression through the charm of the surrounding landscape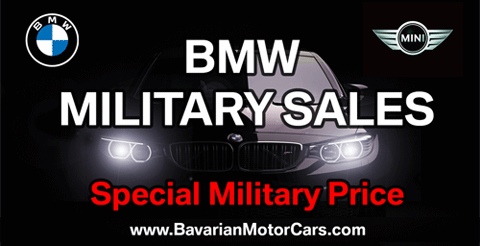 ---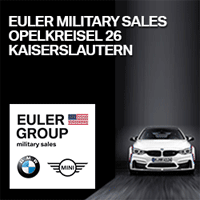 ---
The golden spires of Speyer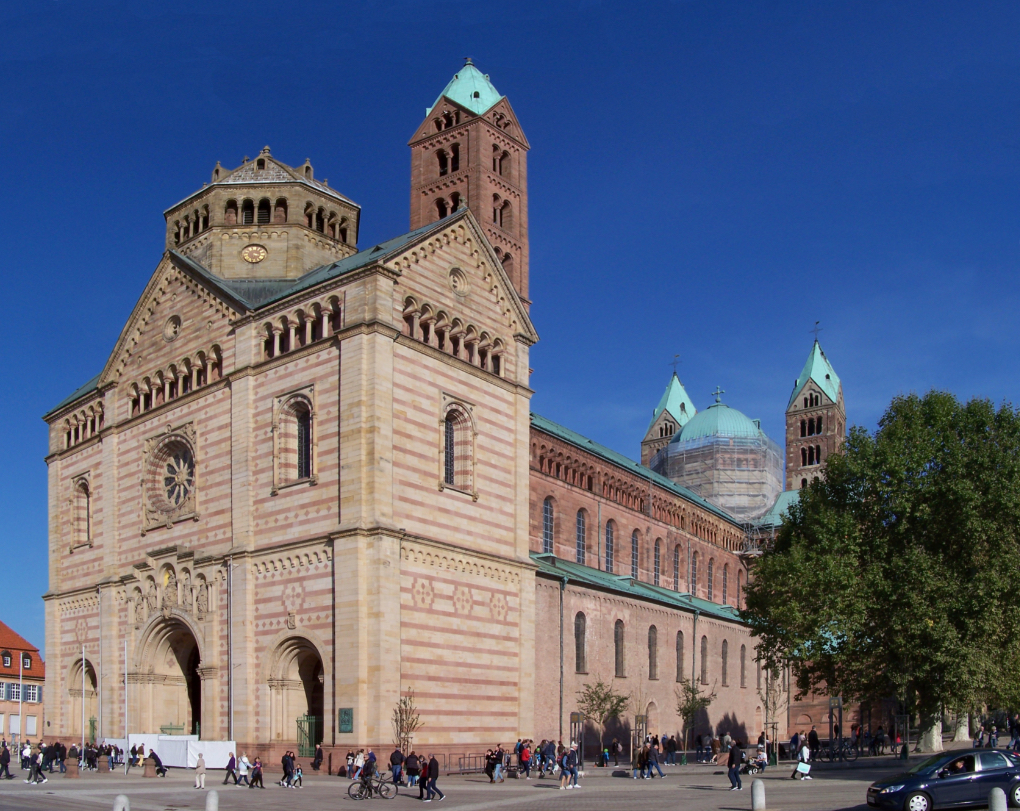 Speyer's magnificent cathedral
Crossing the Rhine, the vast Cathedral with its four towers is imposingly massive even today. So what sort of impression must it have made when first consecrated in 1061?
---