Inkwire Magazine – Your Daily TV & Movie Update
inkwire magazine English language internet portal for AFN TV Guide, Leisure, Entertainment & Business Information
AFN TV, Sports & Movie Schedules
AFN TV Schedules Europe. The inkwire AFN TV Online schedules are updated several times a day! Check the latest schedules, for a wide variety of old favorites as well as some great new cinematic spectaculars. Daily updates of some of the most popular, AFN TV, Sports & Astra satellite movie channel program schedules as well as background info on the movies
---

---
Homburg Flea and Antiques Market
The biggest flea and antiques market in southwest Germany, Homburg Flea and Antiques Market takes place on the first Saturday of the month, in the area known as the Forum, in front of the Homburg Rathaus (town hall) and the Landratsamt.
---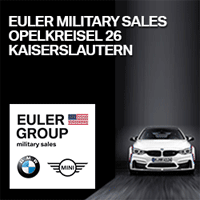 ---
The National War and Resistance Museum, Overloon, Holland.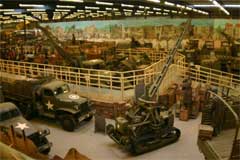 The 35-acre area of the museum was once a battlefield where German and Allied Forces came to blows in the autumn of 1944. Today the battle site, now named Liberty Park, is home to one of the best military museums in Europe.
One section of the indoor museum shows exhibits from wartime occupied Holland and the horrors of the Nazi persecution and death camps. The second enclosed area, the George Marshall Museum, displays more than 150 vehicles, vessels and aircraft from World War II.
---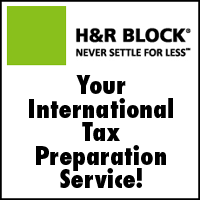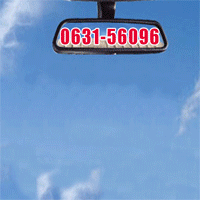 ---
Buying a Car in Europe
U.S. Military personnel stationed in Europe have the opportunity to buy a new car at substantial rebates over prices in the United States. Benefits of military car sales programs include tax-free sales, fixed dollar prices and U.S specs.
Military sales program prices are fixed, so there is no time-wasting hassle, no need to bargain, no need to contact many different dealers to try to get the best price. No feeling that other customers might be getting a better price – everyone pays the same. Staff working for the various military sales programs are specialists trained to give help and advice on all aspects of buying a U.S. spec car in Europe including help with home shipping and financing.
---

---

---
---
The Oppenheimer cellar labyrinth
All photos by kind permission ©Stadt Oppenheim
An adventure for the whole family
Weather independent, open all year and an experience for the whole family. This is how 1000 years of history present themselves under the feet of the visitors of the Oppenheimer old town. A worth seeing historical treasure of national importance.
---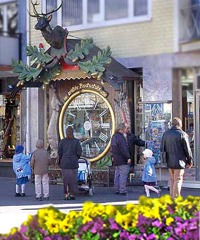 Greetings from the world's most famous "Cuckoo Clock".
One of the major tourist attractions in the Wiesbaden City Center.
---
Draisine Tours in the Glan Valley
What to do with 40 kilometres of railway track that no-one needs anymore?
Simple: keep using it, only with different vehicles.
This is the opportunity that offered itself in the Glan Valley between Altenglan and Staudernheim a half hour's drive north of Kaiserslautern. The one-track draisine line makes a great first impression through the charm of the surrounding landscape. Even natives marvel at the idyll of the Glan valley, where the eye can rove at leisure while riding a draisine instead of rushing past behind the wheel of an automobile.
---
---