WeinMarkt
Every last weekend in August and every first weekend in September, the Mainz City Park transforms into a sea of ​​wine stalls and sideshows.
The Mainz wine market attracts numerous visitors from home and abroad and invites visitors to stroll, taste and experience the wine.
Nearly 50 wine stands from Rheinhessen present their products, the wine village of the Great Wine Capital Community offers wines from abroad and an entertainment program is also started for the little ones.
The champagne festival and the artist market take place in the romantic rose garden as every year.
---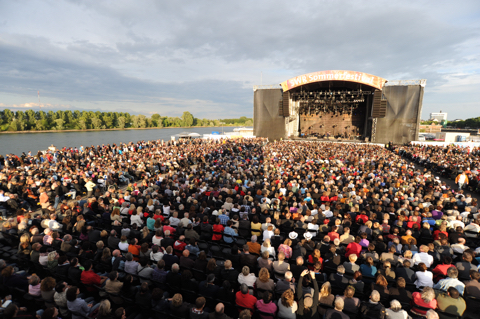 Photo courtesy: Kristina Schäfer, SWR©
Summer in the City Concerts
"Summer in the City" revolves completely around the series of open air concerts in Mainz Zollhafen, the former customs harbor, and other extraordinary event locations. With the north harbour mole directly by the Rhine, Mainz has an exceptional location, making every concert a quite special experience.
Performances by international top stars and local up-and-coming bands. It covers the entire spectrum from rock, pop, blues and jazz to classical and world music. The programme offers something for any age group, and the events take place all over the city, from the historic citadel, to the trendy customs port area and even the Cassian Carl culture barge on the Rhine.
Program for 2022
For the 2022 programme, visit
Packages including overnight stay and ticket are available at:
Further information and concerts details
Mainz Tourism:
Tel. mainz-visitors: 0049 – (0) 6131/242-888
Tel. mainz-events: 0049 – (0) 6131/242-828
Experience the Mainz Farmer's Market!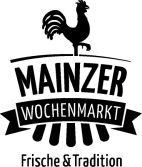 Every week on Tuesday, Friday and Saturday from 7 am to 2 pm you can experience one of the most beautiful markets in Germany at the St. Martin's Cathedral, right in the city center of Mainz. Enjoy shopping at numerous booths and market stalls which offer a wide variety of fresh and regional products. Whether fruits, vegetables, bread, cheese or honey – the Mainz market offers something for everyone's taste. An especially unique highlight is the "Marktfrühstück" (farmer´s market breakfast): you can savor the taste and atmosphere of a German-style sausage breakfast at the market. In addition the winegrowers of Mainz offer their finest wine sorts. The Mainz Farmer's Market is looking forward to your visit!
Mainzer Sommerlichter
the event of the year!
The next Mainz Summer Lights event will be held in July 2022. An exciting concert programme awaits visitors along a promenade stretching for almost a mile between Fischtor and Kaisertor. There will also be many food stalls, a lovely wine village and many other actions and events.
One of the popular highlights of the festival is the fireworks and laser show synchronised with music. The fantastic display can be enjoyed from the banks of the river – or even better from a boat.
Tickets for the ship and the all-inclusive tour and all-inclusive tours are available at the Tourist Service Centre in Mainz, Tel. 06131-242 888 or online at
---