Concert Calendar & Events Guide
English language guide to concerts and events in Germany, with contact info for tickets and reservations.
Festivals of wine and beer, sausage and cheese, exhibitions, events, a what's happening and things to do in Germany and neighboring European countries.
---
Homburg Flea and Antiques Market
The biggest flea and antiques market in southwest Germany, Homburg Flea and Antiques Market takes place on the first Saturday of the month, in the area known as the Forum, in front of the Homburg Rathaus (town hall) and the Landratsamt.

The flea market is open from 8 a.m. to 4 p.m. and on sale are all the regular things you'd expect to find as well as antiques and handcrafts.
---
---
---
---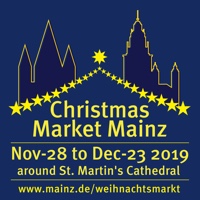 ---
---
Fish & Reptile – Sindelfingen
Exotic ornamental fish, gracefully slithering snakes, fascinating lizards, invertebrates and insects …
From December 6 – 8, Sindelfingen is once again the focus of the aquatic and terrarium scene. On these three days at Messe Sindelfingen, on a total of 6000m², traders and distributors from all over Europe present a vast range of fish, snakes, lizards, freshwater and saltwater aquariums, and accessories for the care of these fascinating, mysterious creatures.
The exhibition is flanked by a top-class "Aqua Terra Symposium", specialist workshops, special shows and instructive live demonstrations.