Concerts, Festivals & Events Guide
English language guide to concerts and events in Germany, Festivals of wine and beer, sausage and cheese, exhibitions, events, a what's happening and things to do in Germany and neighboring European countries.
---
The 176th Stuttgart Beer Festival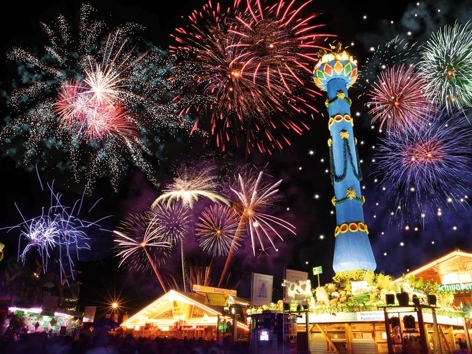 From 22nd September to 8th October 2023 the Cannstatter Wasen. The Stuttgart Beer Festival is Baden-Württemberg's biggest and most important festival and attracts some 4 million visitors annually to the state capital.
The 188th Munich Oktoberfest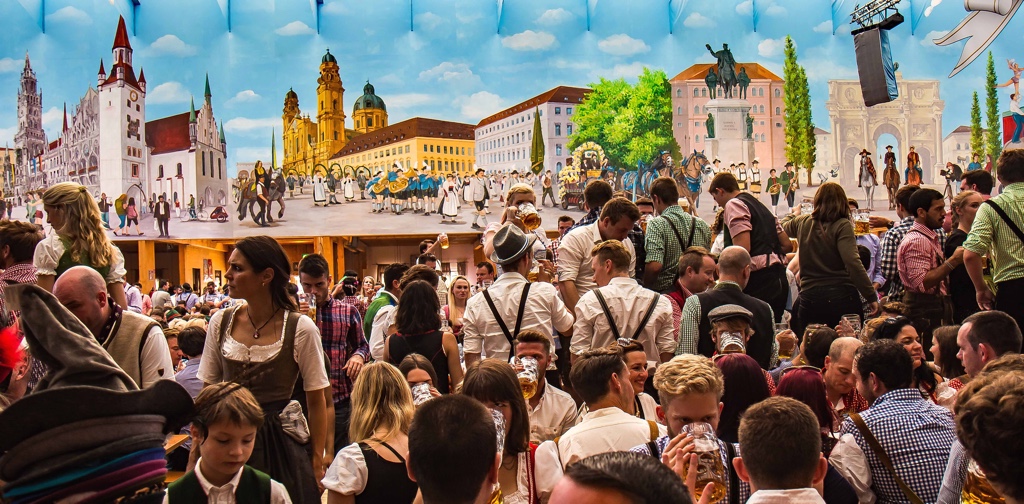 © München Tourismus, Werner Boehm
Sat, Sep 16, – Tue, Oct 3, 2023
The biggest festival in the world, now in its 188th year, begins with the grand parade of innkeepers and breweries, and the traditional costume and marksmen parade through Munich on Sunday. 
---

VETERAMA – Mannheim – Maimarkt – 13. – 15. October 2023

Nikola_Popovic
VETERAMA Mannheim is the traditional highlight of the mechanics' season and this year will be opening its doors with 260,000 square metres of open grounds and 15,000 square metres of hall area on the Mannheim May Market, Europe's largest antique car marketplace for motoring fans will be inviting about 4000 exhibitors and over 45,000 aficionados to take a hunt around – above all for the rare or curious appealing to those with petrol in their blood.
---

More info – Upcoming events at the Ring
Internationale Briefmarken-Börse • 26. – 28. Oktober 2023 – Ulm Messe
The International Stamp Exchange the top paradise for all stamp fans
Beautiful and often rare, they come in different colors, shapes and sizes, almost every one has perforated edges and tells a story for itself … At the International Stamp Fair in Ulm, Germany's top event for the sector, enthusiastic collectors and newcomers will find everything they need for their hobby – from rare stamps to the latest accessories, for budgets both large and small.
---
Homburg Flea and Antiques Market
The biggest flea and antiques market in southwest Germany, Homburg Flea and Antiques Market normally takes place on the first Saturday of the month, in the area known as the Forum, in front of the Homburg Rathaus (town hall).

The next Flea and Antiques market: Saturday, 14. October. from 08:00 – 16:00
---

---
Homburg – historic old town
Homburg is a charming small city in the Saarland region of south-west Germany. It's about 25 miles west of Kaiserslautern. During the summer months concerts are held at the historical market place on weekends and public holidays.
As well as the historic old town with its cafes, restaurants and winebars, sights include the Schlossberg Höhlen (Schlossberg Caves), and the Roman Museum, or Römermuseum, an open-air museum which shows scenes from Roman-era life 2,000 years ago.
German National Garden Show
German National Garden Show –
Mannheim – April 14 – October 8
Located in the grounds of Spinelli park, a former US military base, and extending into Luisenpark. Over 5,000 events and attractions including flower shows, cultural exhibitions, leisure, and sport activities.
---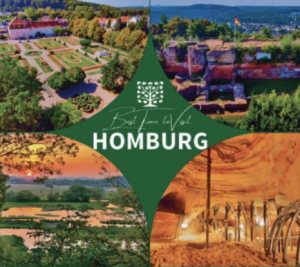 ---

Kaiserslautern Zoo
The Kaiserslautern Zoo is a popular destination located in Siegelbach in the northwestern outskirts of the city's suburbs: discover nature, and learn interesting details about the kingdom of animals.
---
German Museum of Technology – Berlin
Repair! Use instead of waste
From 07.12.22 to 03.09.23
Repairing is sustainable and fun! Special exhibition for families: With lots of hands-on activities and free workshops.
---
---