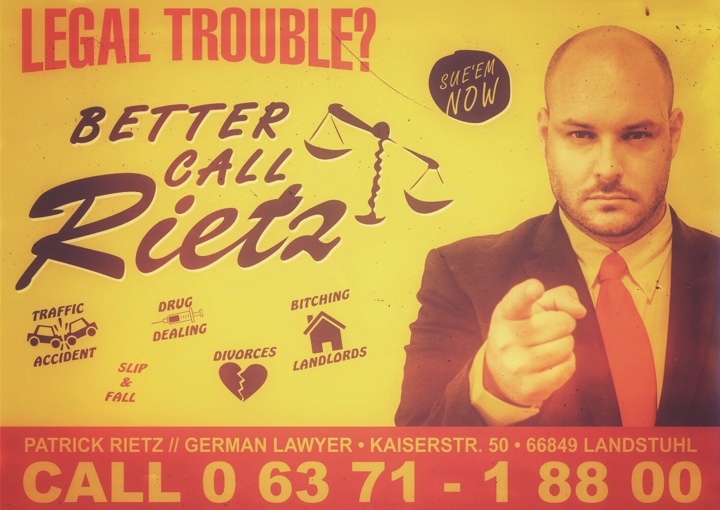 Legal Trouble ?
IF YOU ARE IN LEGAL TROUBLE THERE IS ONLY ONE THING TO DO :
BETTER CALL RIETZ ==> 0 63 71 – 1 88 00
If you have any questions concerning:
criminal defending; D.U.I
problems with landlords and/or tenants
compensation for personal suffering
divorces; childsupport, separation support, custody, etc.
traffic accidents
other legal problems
then get on your phone and CALL RIETZ !
Contact
Rechtsanwalt Patrick Rietz, Am Alten Markt 2, 66849 Landstuhl
Telefon: 0 63 71 – 18 800 · Fax: 0 63 71 – 915 564
Telephone consultation: Mon. – Fri. 09:00 – 12:00 & 14:00 – 17:00
Wed. + Fri. afternoons: No telephone information service
E-Mail: info@rechtsanwalt-rietz.de
Internet: www.rietzundkollegen.de