We are looking for US citizens, who plan or are willing to undergo a cosmetic/aesthetic surgical removal of their excessive abdominal skin (abdominoplasty). The removed skin will be further used to produce a drug product for international clinical trials.*
The cosmetic/aesthetic surgery will be performed at renowned specialized private hospitals in Heidelberg and Cologne, Germany.
All incurred costs (travel expenses and accommodation) of the procedure will be reimbursed by RHEACELL,
*to treat a rare childhood disease (Epidermolysis Bullosa) approved by the FDA – ClinicalTrials.gov: NCT05464381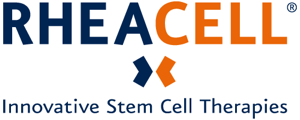 Please note, that the following criteria (and more medical inclusion and exclusion criteria) must be met by the donor:
US citizens, who spent cumulatively less than 5 years in Europe
US military members, who spent less than 6 months in Europe
Not older than 40 years of age
No history of infectious diseases, e.g. HIV and Hepatitis
No history of tumor diseases, autoimmune diseases, or neurological disorders
Non-smoker
Weight loss must not exceed 66 lb
Weight before weight loss must be ≤ 265 lb
BMI ≤ 30
Proof of anesthesia capability in advance
If you are interested or know someone who may be interested, please contact RHEACELL Office: office@rheacell.com or T +49 6221 71833-0 for further information. We will establish the contact to the clinics (please refer to Heidelberg or Cologne). Furthermore, a preliminary medical consultation will be held to determine your health status. Your data will be treated confidentially and will not be disclosed to third parties.