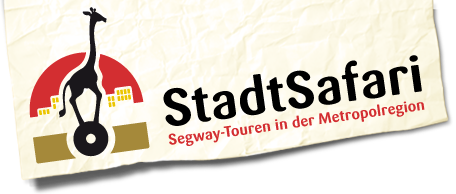 StadtSafari Segway Tours
Discover the cities of the Metropolitan region with StadtSafari Segway Tours
City Tours:
Heidelberg, Mannheim, Frankfurt, Ludwigshafen, Weinheim, Oftersheim, Schwetzingen, & Germersheim.
Special Summer-Night Tours:
Mannheim & Heidelberg
Overland Tours:
Ladenburg to Weinheim – One-Way tour from the old Roman town of Ladenburg (Lopodunum) to Weinheim with its picturesque market-place and Gerberbach Quarter.
Mannheim to Heidelberg – One-way tour from the city sights of Mannheim across the fields bordering the Neckar river, to the Seckenheim Castle, across the river by ferry and on to Heidelberg with its old bridge and romantic Altstadt.
The Romantic Neckartal Tour – Discover castles of the middle ages along the Neckar valley and the medieval village of Dilsburg with its impressive ruined fortress, massive city walls and historic old village center. Enjoy fantastic views over the Neckar valley as well as the fields and forests of the Kraichgau.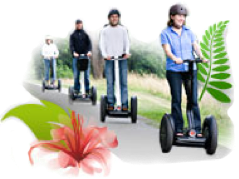 The tours, have been developed to convey not only the completely new driving experience with the Segway, but also to reveal new views and insights into the structure of the city and its surroundings.
Tours are not limited to "rehearsed" tourist tours, but also take paths and routes that offer nothing more than pure Segway driving pleasure. Historical sites, important buildings, monuments of history and many other sights attractions are not forgotten. There's always time for a pause for refreshments on longer tours.
Contact for booking and further information:
Segway-Point Mannheim:
Hans-Peter Reiboldt, Tim Tegtmeyer
Tel: 0621-43715418
Mobile: 0172-7444668
Mobile 2: 0172-7444664
eMOPOL GmbH
Gabelsberger Straße 5
68165 Mannheim
Segway-Point Frankfurt:
Hans-Peter Reiboldt, Tim Tegtmeyer
Tel: 069- 87209763
Mobile: 0172-7444668
Mobile 2: 0172-7444664
eMOPOL GmbH
Eppenhainerstraße 6
60326 Frankfurt
---