OlioCeto – Delicatessen
The Culinary Gift Shop
For those who love life, for gourmets, and for people who know and appreciate the pleasures in life!
International and regional specialties from OlioCeto make a perfect gift for any occasion!
OlioCeto is located on the Mauritius Square in the heart of Wiesbaden you'll find a wide range of delicious and original culinary gifts from the Mediterranean countries, Australia, USA, Germany as well as exclusive local items!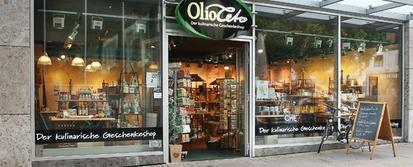 In OlioCeto you can :
Sample the many international and regional specialties
Choose from a delicious, quality assortment
Have your gift wrapped with festive originality
Check the recipes and hints
In a Mediterranean ambience, the owner Frank Mayer offers you an exceptional selection of high quality and delicious products on over 80 m2 of retail space.

The diverse varieties of olive oils and vinegars, herbs and spices and an exciting range of gourmet products of all tastes will leave no connoisseur cold.

OlioCeto offers regional delicacies as a special gift idea and souvenir from Wiesbaden. We distribute exclusively: Original Wiesbaden mustard, Hessian apple mustard and Wiesbaden curry sauce in handmade quality.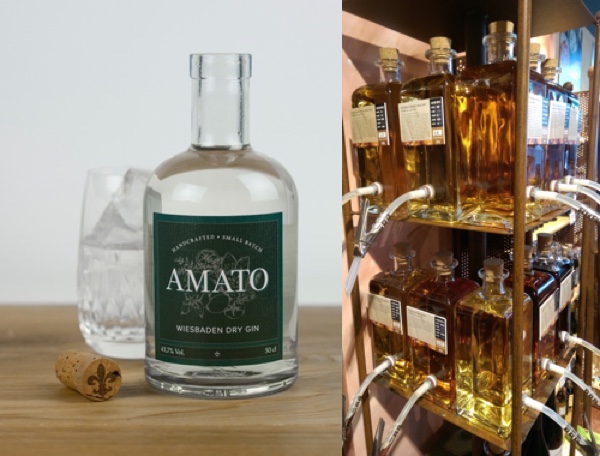 Of course, we encourage our customers to sample the products. Let yourself be tempted by the delicious aroma of the many international and regional specialties!
Discover culinary highlights at OlioCeto on Mauritiusplatz in Wiesbaden's pedestrian zone!
Frank Mayer and his team look forward to your visit!
OlioCeto, Kirchgasse 35 – 43, 65183 Wiesbaden
Tel.: (0611) 9 74 59 90 · Fax: (0611) 9 74 59 91
Internet: www.olioceto.de · E-mail: info@olioceto.de
Opening hours
Monday to Friday: 09.30 to 20.00 · Saturday: 09:30 to 19:00