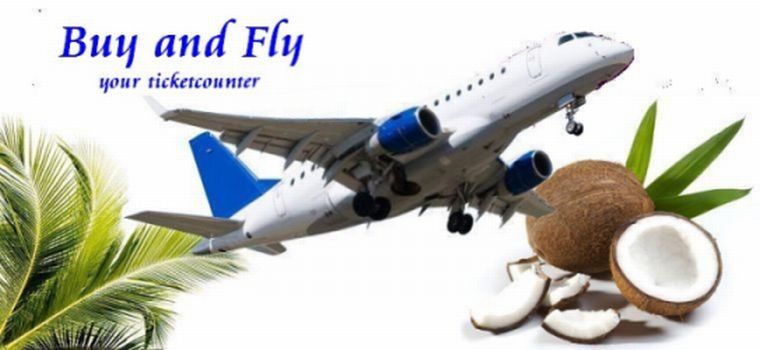 Ticket Counter
Ticket Counter is a travel agency that is committed to offer its customers the lowest possible prices and discount travel packages. The high volume of sales we handle each year provides good prices from the airlines, hotels and car rental companies. We simply pass those savings on to you.
We are specialized in flights but we can also assist you arranging cruises, flights, car rentals, weddings, and groups of ten or more.
Whether you like to plan ahead or want to take advantage of some last minute savings, our friendly, professional staff will help you choose the discount travel package that is right for you!
We make it easy to get the best prices on flights, hotels, cruises and car rentals with experienced friendly experts and we offer specials weekly.
FLY FOR LESS
We offer air travel savings.
We compare flights of all major airlines. Contact us and save.
We check more than 500 airlines to find the cheapest flight price to thousands of destinations across the globe.
HOTEL RESERVATION
We make reservation for Budget Hotel Deals,
Cheap Hotel Reservation for Backpackers,
Leisure travel and business Hotels.
We have a wide range of hotels and affortable and luxury Condos.
CRUISE
Treat yourself to a memorable Mekong Delta river cruise. The Mekong Eyes and Dragon Eyes are the perfect holiday.
We offer overnight boat cruises along Mekong River in Vietnam & Cambodia for reasonable prices.
A lovely way to explore the pure charm of Mekong Delta The cruise boats provide international standard accommodation. Fully-panelled in wood, with charm and comfort in mind. The boat Toum Tiou has 10 cozy double cabins with private shower, a large lounge area, a panoramic viewing space to the front, a half-covered bar-restaurant to the rear and a roof patio. Air conditioning, hi-fi system and library are provided.
The captain, ship hands, hostesses, cooks and purser are discreet and inconspicuous in the performance of their duties.
CONTACT
Please contact us by mail or phone.
Phone 0048 1525 2046 123
Mobile Phone 0174 1651354
E-mail: counter1000@gmx.net
Internet: ticket-counter.eu