"Sindelfinger Wintermarkt" 2019
Your Christmas shopping wonderland from 6. to 10. November
Shopping, feasting and experiencing … Start the winter with some Yuletide fun at the Sindelfingen winter market.
Anticipation is half the fun!
On 6 November 2019, "Sindelfinger Wintermarkt" (Sindelfingen Winter Market) finally opens its doors again. Our popular fair with Christmas flair can proudly look back upon tradition and yet surprise its visitors year after year with fresh new ideas, exhibitors and a variety of charming themes…
Beauty – Tradition – Culinary Delights
On 8,000 m², our exhibitors will present a huge range of products to you including: Culinary delights both local and from around the world, crafts, decorations, paintings, furniture, cosmetics, toys, fashion, textiles, jewelry, floristry, health and wellness products, as well as useful and beautiful items for the home, yard and garden. A treasure trove of gift ideas! The enchanting romantic Christmas world on the upper floor is a magnet for the public. Admission is free of charge.
Expect shopping in a relaxing environment, far away from holiday stress and time constraints.
Be there and enjoy the highlights . . .
Stage programme for watching and participating
Punch and Judy Theatre for young and old
Large book bazaar at the Lions Club booth
Workshop for Advent wreaths and arrangements
Cookie baking for children
Great tombola prizes for the "Christmas Wishes" charity campaign – win with us!
An Early taste of Advent
Advent mood in November makes you want December! At our craftsmen's, Christmas and creative market on the upper floor, an atmospheric mix of handicrafts, decorations, gift ideas and many other beautiful things awaits Christmassy visitors.
Showtime und Afterwork-Shopping
After work we're off to the Fair! On Thursday evening we will surprise you with a grandiose LED light show. Until 8 p.m. you can enjoy the impressive, powerful show and an extensive after-work shopping experience with music, the best atmosphere and culinary delicacies.
You can look forward to a fascinating world of lights and an extraordinary, wonderful evening after work …
Build the most beautiful Gingerbread House Competition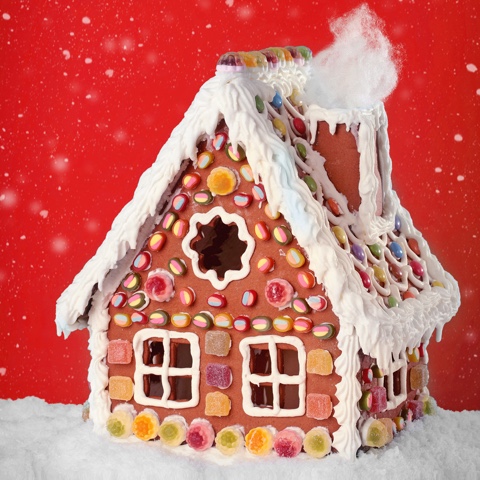 What is better for the winter season than a beautiful, self-designed gingerbread house? That's why we invite all enthusiastic confectioners, large or small, groups, classes or single-handed house builders, to our big gingerbread house competition at the Sindelfingen Winter Market. All visitors to the Winter Market can vote for their favourite cottage from 6 to 9 November. The three winners can look forward to a crispy "Christmas bonus"!
Competition Information
Everyone can take part (families, individuals, kindergartens, clubs, school classes, etc.).
Only edible ingredients are allowed for the construction of your "crispy house" (except the underlay). Otherwise there are no limits to your imagination.
Registration deadline: 23 October 2019
Deadline: 4 November 2019 (8.00 – 17.00 hrs)
Drop-off point: Messe Sindelfingen – main entrance – at the information desk. Visitors to the market will vote for their favourite from 6 – 9 November 2019. The 3 most beautiful cottages will be determined from all evaluations.
1. Prize: 300 Euro crispy bonus + photo shooting
2. Prize: 200 Euro crisp premium
3. Prize: 100 Euro crisp premium
The winners will be announced with their prizes on Sunday 10 November at 4 pm.
Click here for the registration form
Location
Messe Sindelfingen GmbH & Co.KG · Mahdentalstr. 116 · 71065 Sindelfingen
Open: Wednesday, Friday, Saturday, Sunday – 10:00 – 18:00 · Thursday – 10:00 – 20:00 • Admission Free