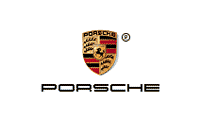 The Porsche Museum – Stuttgart
One of the most spectacular automobile museums in the world – the Porsche Museum. Inspire yourself in the 5,600 square meter exhibition area.
Exhibitions
More than 80 vehicles and many small exhibits are on display at the Porsche Museum in a unique ambience. In addition to world-famous, iconic vehicles such as the 356, 550, 911, and 917, the exhibits include some of the outstanding technical achievements of Professor Ferdinand Porsche from the early 20th century. Even then, the name of Porsche stood for the commitment never to be satisfied with a technical solution that fails to fully meet or exceed all of its requirements, including opportunities for further improvement.
From the lobby, visitors ascend a spectacular ramp to the entrance of the spacious exhibition area, where they can gain an initial overview of the impressive collection.
Here the visitor can choose whether to start with the company history before 1948 or head directly into the main area of the exhibition which represents Porsche`s product and motorsport history in chronological order. Both areas are interlinked by the "PorscheIdea" section, which forms the backbone of the exhibition.
The Idea section explains what makes the various themes and exhibits so unique. It tells of the spirit and the passion that motivate the work at Porsche, and pays tribute to the company as well as the people behind the product.
As a living automobile museum, the Porsche Museum presents numerous special exhibitions on specific topics or meaningful anniversaries. As a result, exhibits are changed on a regular basis and visitors always find something new to discover.
The new interactive "Porsche Touchwall" is waiting for the visitors at the end of the museum's tour. The 12 meter long installation covers nine decades of exciting automobile history on the basis of 3.000 pictures, drawings and technical data allowing the visitor to explore almost all Porsche street- and racecars.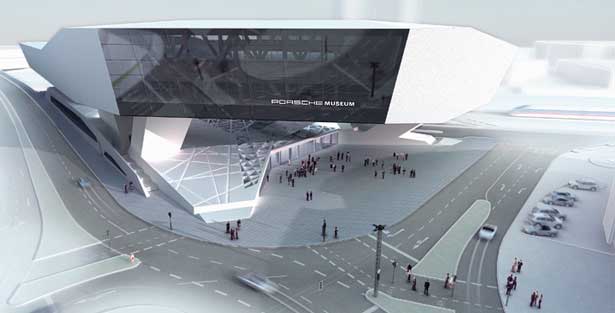 Architecture and Construction
The architecture of the building echoes the principles of the Porsche architecture, which symbolizes the character of the company and faithfully reflects its authentic achievements and products at the same time. Its unique shape has been chosen deliberately to set the museum apart from the typical Porsche Centers and dealerships. The Vienna-based team of architects Delugan Meissl is responsible for the design of the new Porsche Museum at Zuffenhausen. With their bold style, the Austrians came out winners in a competition against 170 teams of architects.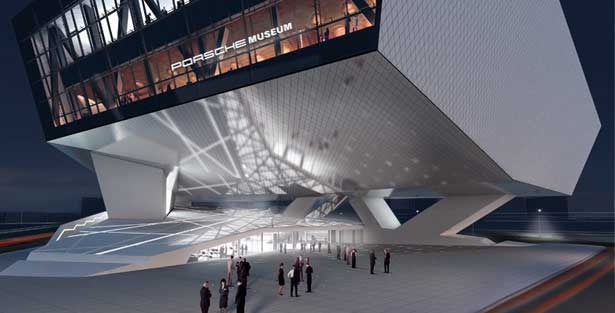 Location
Together with Porsche AG's adjacent main plant and the company-owned sales outlet (Porsche Zentrum Stuttgart), the museum doubles as the company's flagship and visual landmark for the public.
The Porsche Museum has become an ambassador of the Zuffenhausen location at the traditional Porsche production site for visitors and employees alike, and lends a new positive publicity effect to an area otherwise largely characterized by functional industrial and commercial buildings.
---