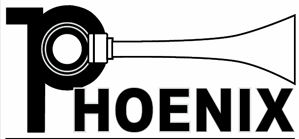 Phoenix HiFi-Studio – Kaiserslautern
High Class Audio Equipment since 1977
Individual advice for audio and home cinema gear
Phoenix offer best value high-end audio and accessory equipment at the right price.
Regardless of whether you need to upgrade single units to supplement your existing set up or a complete all-in-one sytem, a sensible combination is the Alpha and Omega in putting together a top system.
Richard Kürwitz the owner of Phoenix HiFi Studio will be happy set up an individual appointment to advise and help you choose the right equipment for your personal music taste either on the premises or in your own home.
Pick-up Cartridges & Turntables
Phoenix offers a complete cartridge installation and turntable service including the procurement of replacement drive belts, parts and cleaning agents.
For the precise installation of a new cartridge special tools and a good measure of top level experience is required, otherwise a valuable record collection as well as the pick-up can be irreparably damaged not to mention the damage to your audio pleasure.

Professional Record Cleaning Service
Automatic LP-Cleaning – We clean your LP's with the "Nessie Vinylmaster" record washing machine and provide them with high quality inner sheaths by Mobile Fidelity Lab. Your old discs sound like brand new again. The Nessie LP washing machines (Made in Germany) can also be purchased. In addition, you will also find a selection of audiophile vinyl records and CDs.
Insurance Expertise
Phoenix offer a professional expertise to enable you to submit the relevant claims (e.g. equipment failure due to lightning, theft, etc.) to your insurance company.
Repairs on request
---
PHOENIX HIFI STUDIO. RICHARD-WAGNERSTR. 65, 67655 KAISERSLAUTERN
PHONE: 0631 – 360 58 10 or 0631 – 633 55
OPENING HOURS:
Monday – Friday: 1100-1300, & 1400-1800 hrs. Closed Wednesday. Saturday: 1000-1400 hrs.