MVZ Westpfalz
Ear, Nose & Throat Clinic – Landstuhl – Kaiserslautern – Pirmasens
At MVZ Westpfalz the patient is the focus of attention. The highly-qualified team of ear, nose and throat specialists, surgeons and anaesthetists are fully equipped to cover the entire spectrum of diagnostics and therapy. The clinic is equipped to the highest technical standards with the most modern equipment. Children are welcome.
MVZ Westpfalz is a Tricare Preferred Provider
The MVZ Clinic specialises in:
Ear, Nose and Throat (ENT) from diagnosis to treatment, including surgery and anesthetics
Sleep medicine and sleep laboratory
Surgery: Four operating theaters and a 17 bed ward with single, double and family rooms
Laser surgery
Cosmetic and plastic surgery
Ultrasound
Phoniatry and pedaudiology
Hearing tests
Diagnostic evaluation of hearing in early childhood
Digital volume tomography
MVZ Westpfalz patients can also be treated at the St Johannis hospital in Landstuhl.
We are specialists for:
ENT Head and Neck Surgery
Plastic Surgery
Allergology
Somnology
In and Out Patient Surgery
Radiology
Gynecology
General and Vascular Surgery
Minimal Invasive Surgery
Hernia Repair
Thyroid Surgery
Diagnosis and Therapy of Venous Disease
Orthopaedic specialist
Anesthesia
Pain Management with Neural therapy
Acupuncture Therapy
Epidural Steroid Injection
Trauma Surgery
What's an MVZ?
MVZ stands for Medizinisches Versorgungszentrum. The MVZ system was set up by the German government in 1994 as part of modernizing German medical care. An MVZ is a clinic or medical center which treats outpatients. Many different kinds of doctor work in an MVZ.
Diagnostics of diseases of the ear, nose and throat
Endoscopy, Testing for loss of taste, Testing for the causes of vertigo (dizziness), Hearing tests, Laryngoscopy, Noise sensitivity testing, Otoacoustic emissions, Travel medicine, Olfactory (smell) testing, Sleep laboratory, Test of suitability for diving training, Ultrasonics
Medical and surgical therapy of ear, nose and throat diseases
Acupunture, In- and outpatient surgery, Hearing aids, Treatment for sudden hearing loss, Allergy treatment including desensitization, Laser therapy, Treatment for sleep apnea, Dizziness therapy, Tinnitus treatment, Cancer screening and post-cancer care
ENT operations carried out at the MVZ Westpfalz include:
Ear: treatment of perforated eardrums, grommets, tympanoplastic surgery, treatment for inflammation of the middle ear, treatment of chronic bone infection, treatment for benign ear cysts (exostoses), reducing the length of the conchal bowl and antihelix cartilage, removal of skin alterations of the external ear
Nose: conchotomy (nose reduction), septoplasty, treatment of nasal bone fractures, nasal polyp removal, endoscopic sinus surgery, endoscopic and microscopic surgery in the entire sinus and nasal area
Mouth: tonsillectomy, uvulopalatopharyngoplasty (UVPP), laser assisted uvula palatoplasty (LAUP)
Throat: adenoidectomy
Larynx: microscopic removal of polyps from the vocal cords, microscopic examination and biopsy for the diagnosis of chronic larynx infections
Neck: removal of enlarged lymph nodes, submandibular salivary gland removal, removal of cysts in the throat, scar reduction
General surgery
Soft-tissue surgery, thyroid surgery, abdominal hernia surgery
Hand surgery, for instance for carpal tunnel syndrome or tennis arm
Accident surgery, e.g. osteosynthesis (treatment of fractures), ligament suture
Minimal and endoscopic surgery
Vascular surgery, e.g. varicose veins
Hemorrhoids, fistulas
Male sterilisation
Cosmetic and Plastic Surgery
Nose, ear, eyelids, lips, face lifts, neck lifts, wrinkle treatment
Locations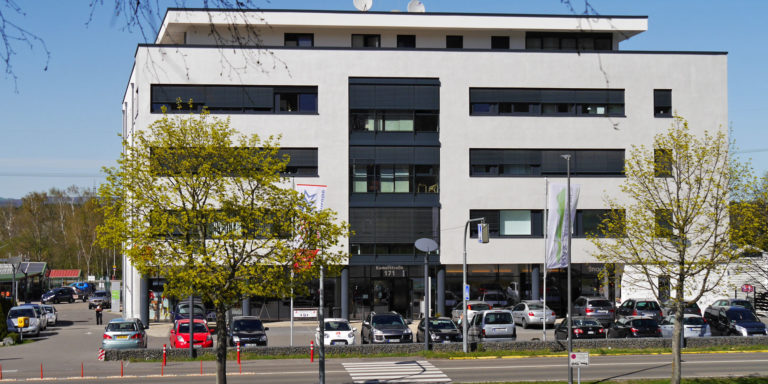 ENT, Orthopedics and Anaesthesia Landstuhl is located at our main building Kaiserstrasse 171, 66849 Landstuhl
Tel.: 06371 – 40 49 100
Email:
info@mvz-westpfalz.com
Internet: mvz-westpfalz.eu
Main opening times
Some doctors may be available at different times
Monday – Wednesday
8:00 am – 1:00 pm & 2:00 pm – 6:00 pm
Thursday:
7:30 am – 7:30 pm
Friday:
8:00 am – 1:00 pm
Surgery Landstuhl is located in the new MVZ Building
Konrad-Adenauer-Str. 4, 66849 Landstuhl
Tel.: 06371 – 40 49 100
Main opening times
Some doctors may be available at different times
Monday:
8:00 am – 1:00 pm &  2:00  – 6:00 pm
Tuesday:
8:00 am – 1:00 pm &  2:00  – 6:00 pm
Wednesday:
8:00 am – 1:00 pm
Thursday:
8:00 am – 1:00 pm &  2:00  – 6:00 pm
Friday:
8:00 am – 1:00 pm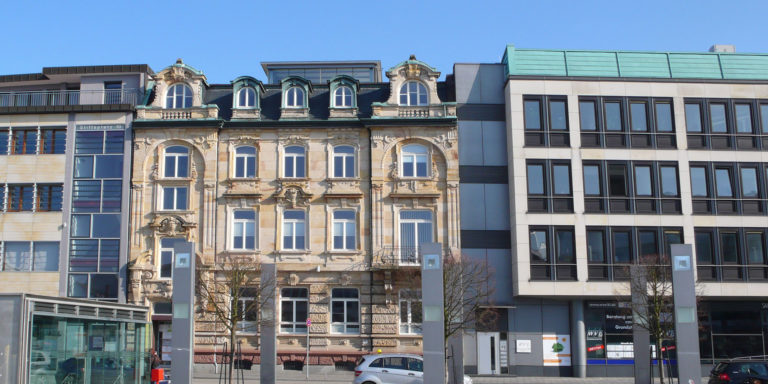 MVZ Westpfalz Kaiserslautern
Stiftsplatz 9, 67655 Kaiserslautern
Tel.: 0631- 361 361 3
Main opening times
Some doctors may be available at different times
Mon, Tues, Thurs: 08:00-12:30 & 14:00-18:00
Wed: 08:00-13:00
Fri: 08:00-12:30 & 14:00-16:00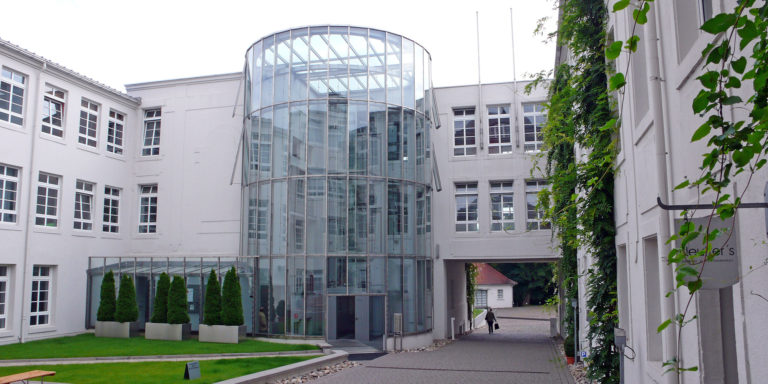 MVZ Westpfalz Pirmasens
Neuffer am Park 57, 66953 Pirmasens
Tel.: 06331 – 75 74 5
Main opening times
Some doctors may be available at different times
Mon, Tues, Thurs: 08:30-18:00
Wed, Fri: 08:30-13:00