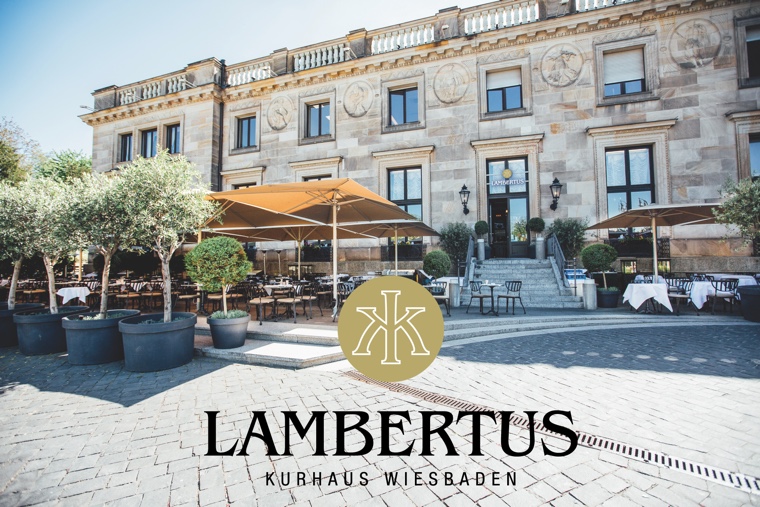 Brunch · Lunch · Dinner · Bar · private Parties
Lambertus Kurhaus Wiesbaden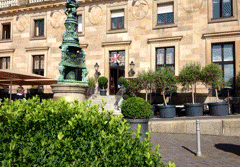 The famous restaurant has been located at the historic Kurhaus Wiesbaden since 1994. In the west wing of the ornate Kurhaus, Lambertus accommodates more than 500 guests in the interior and exterior areas. In the summer months, guests can enjoy the sunny terrace with a view of the promenade Wilhelmstraße, the State Theatre and the fountain on the Bowling Green.
Whereas the interior design was the work of Roland Kuffler, namesake Gerd Käfer is responsible for its culinary delicacies. Here he pampers guests with sophisticated and top-quality cuisine.
Frühschoppen mit Musik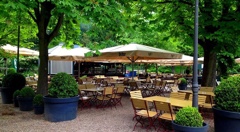 Mid-day drinks and social get together with music in the beer garden behind the Kurhaus.
Sundays and public holidays from 12:00 to 15:00 (weather permitting).
Our Biergarten is also open daily from 13:00 to 23:00, Sundays and public holidays from 12:00 – 23:00 (weather permitting).
Brunch at the Lambertus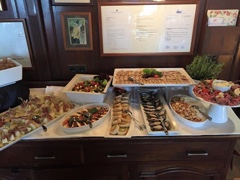 We would like to take this opportunity to invite you to our brunch for the whole family.
Our brunch takes place every Sunday and on selected public holidays at the Lambertus. Of course there is always live music by our resident pianist.
Brunch: 42,00 euros per person, including breakfast juices. All other drinks will be charged separately.
Sundays from 11:00 to 14:30
Children from 6 to 12 years – half price
Children under 6 Jahren free.
Please call for resevations: Tel: 0611 – 53 62 00

Parties and Catering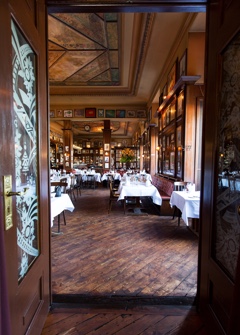 For your party at home or in the garden, at the office or at a location of your choice, we have further expanded our catering service. Jochem Joosten is your partner and will be happy to advise you about the exceptionally wide range of our possibilities.
Through the diversity of our restaurants, we are predestined to host your event. Our chefs will prepare Asian market stalls as well as international finger food, a strudel buffet or an elegant five-course menu.
Contact us: 0611 / 53 62 00
Opening times
Monday-Thursday: 11:30–01:00
Friday/Saturday: 11:30–02:00
Sunday: 11:00-01:00
Kuffler Kurhaus Gastronomie · Kurhausplatz 1 · 65189 Wiesbaden
Tel: 0611/53 62 00 · Fax: 0611/53 62 22
E-mail: info@kurhaus-gastronomie.de
Internet:  www.kurhaus-gastronomie.de