Fish & Reptile – Sindelfingen
Exotic ornamental fish, gracefully slithering snakes, fascinating lizards, invertebrates and insects …

From December 6 – 8, Sindelfingen is once again the focus of the aquatic and terrarium scene. On these three days at Messe Sindelfingen, on a total of 6000m², traders and distributors from all over Europe present a vast range of fish, snakes, lizards, freshwater and saltwater aquariums, and accessories for the care of these fascinating, mysterious creatures.
The exhibition is flanked by a top-class "Aqua Terra Symposium", specialist workshops, special shows and instructive live demonstrations.
Aquarium – Speeddating – Battle – Challenge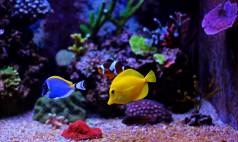 Experience aquarium design – triple format:
Together at the "Date" with the masters of aquarium design to set up beautiful aquariums …
Challenge the pros to battle or watch and be inspired …
Get to know the art of design and take your own first steps …
Festival of the invertebrates
Experience a breathtaking special show of the fascinating creatures in 52 pools – from shrimp to zebra razorbills and hermit crab to tarantula.
Immerse yourself in the world of the smallest inhabitants of our planet and learn interesting and curious facts about these small creatures.
Beautiful, rare and threatened species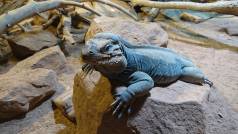 The world of fish and reptiles is fascinating and paradisiacal –
but many of them are threatened with extinction. In a special show, Reptilium Landau provides information about endangered animals and highlights the many aspects of species conservation.
Terrascaping – Championship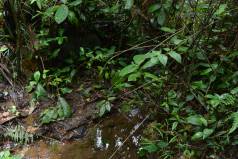 In mini format …
… Here fish, reptile and amphibium meet in close proximity.
It is the task of the Terrascaper together with the Aquascaper to reproduce such an environment and its shore area in a paludarium decoratively and above all animal-friendly.
Focus on Animal Welfare
Animal welfare and a species appropriate awareness – at the fish & reptile this year the focus is on competent advice on the optimal attitude to pets. For this reason, the exhibiting dealers, clubs and breeders once again set a clear accent on raising awareness when buying animals and offer highly qualified and competent expert advice.

Lots of Activities . . .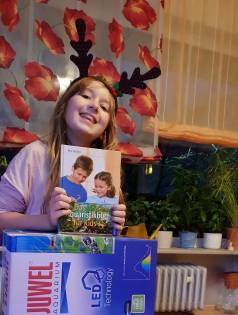 Quite a lot going on …
Live-Aquascaping:
Look deep into the aquarium and let yourself be inspired for your own little universe behind glass!
Aquarium workshop for kids:
The exciting ABC of water world design for little aquarists.
Great activities of the clubs:
Aquarium and terrarium fun among animal lovers.
Painting competition:
Guppy, Cancer and Co. on paper. Who paints the most beautiful picture?
Big fair lottery: Great prizes to win!
Location
Messe Sindelfingen GmbH & Co.KG · Mahdentalstr. 116 · 71065 Sindelfingen
Open daily: 10:00 – 18:00 · Admission Adults – € 11. Children under 15 Free