Orthopedic Products,
Medical Supplies
& Equipment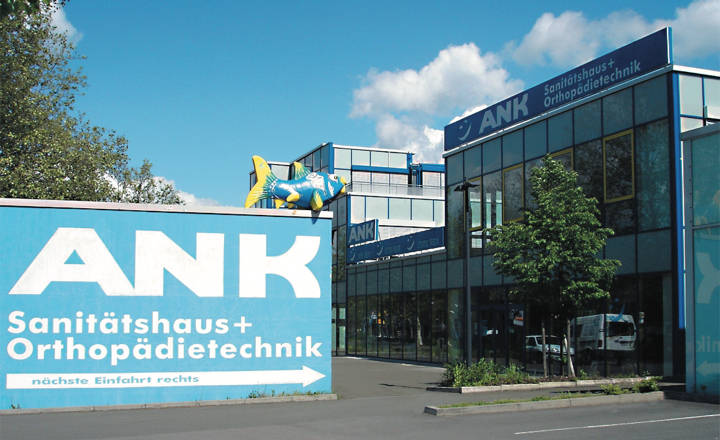 Medical Supplies
Orthopedic Technology
Aids for Rehabilitation
Health Care
ANK will be pleased to assist you in all health matters
Visit the ANK medical supply store in person, enjoy the pleasant atmosphere and receive individual advice from our experts.
Range of Services
Modern prosthetics
Braces & orthosis
Orthotics (arch supports)
Orthopedic shoes
Biomechanical foot analysis
Professional fitting of running & walking shoes
Compressions stockings
Breast prothesis
Rehabilitation supplies
Special handicap child care
Health & medical care
Oxygen tanks & supplies
Repair workshop for wheelchairs and other aids and appliances
Service:
Info phone for advice on all our products
Professional consultation with a specialist
VAT Forms accepted
Tricare Provider
Free Parking
ANK endeavors to provide their customers and patients with efficient help and empathetic care. Our comprehensively trained staff ensures timely and professional care within the fields of orthopedic technology, rehabilitation, orthopedic shoes, as well traditional medical home needs, services and care.
If you have questions or suggestions please contact us in the Königstrasse. We will try to answer as soon as possible.
ANK Sanitätshaus + Orthopädietechnik GmbH
Königstrasse 125, 67655 Kaiserslautern, Telephone +49 (0) 631 2 01 03-3 Fax 2 01 03-99
Pirmasenser Strasse 7-9, 67655 Kaiserslautern, Telephone +49 (0) 631 89 29 201 Fax 89 29 202
Bahnhofstrasse 52, 66869 Kusel, Telephone +49 (0) 6381 9 90 99 Fax 9 90 98
Kaiserstrasse 36, 66849 Landstuhl, Telephone +49 (0) 6371 91 87 10 Fax 91 87 40
Hauptstrasse 126, 55743 Idar-Oberstein, Telephone +49 (0) 6781 56 32 33 Fax 56 32 37