Villa Vista
Boarding Kennels & Dog Obedience Training
Boarding Kennels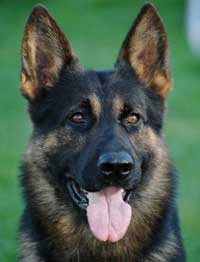 Let professionals take care of your dog while you are away. Villa Vista Kennels and Obedience School are run in partnership by Sigi Gilch and his daughter Andrea Gilch.
Spacious 3 acre grounds
Villa Vista provides a safe, clean and comfortable environment to make every dog's stay as pleasant as possible.
Spacious rooms for dogs of every size as well as separate house for elder, smaller and timid pets. Each dog gets its individual area where it sleeps and eats. It is totally private so your pet can relax and not be disturbed by other guests.
Unique runs indoors and out so that no matter what the outside weather (rain or snow, hot or cold, windy or icy) your pet can still go out and enjoy its regular exercise period and remain dry and comfortable. Dogs are let outside in a large outside exercise area twice daily. Dogs always have one run for themselves.
Dog Obedience Classes
Positive training. Villa Vista works with treats or toys which make the dog want to do whatever you want.
Choose between private lessons or class training.
Start whenever you want.
Lessons in Villa Vista's training ground or wherever you need help (for instance in you home, in the city…)
Puppies, young and adult dogs.
Villa Vista also trains and sell dogs for detection (explosives and narcotics), protection and tracking.
Contact Villa Vista
Boarding Kennels and Dog Obedience Classes, Frankenreuth 78 c, 92726 Waidhaus
Tel.: 09652 – 353
Internet: www.hundepension-schule.de
Email: andreagilch@gmx.de