Engravings, embroidery, trophies, awards, plaques, crystals, stamps, coins, gifts, souvenirs, and much more …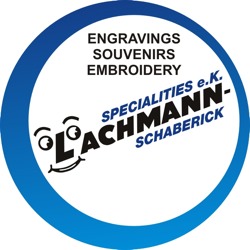 Lachmann-Schaberick Specialties e.K.
Established in 1952
Stands for excellent merchandise and first class products
Products and customer items can be individually engraved with your text and motive. The artwork specialists can rebuild your own new motive.
Large assortment of plaques and plates – perfect gifts for every occasion (farewell, award, promotion, communion, wedding, birthday …)
Your trophy specialist in Kaiserslautern.
Our Mackenbach store is now open.
Due to the current COVID-19 situation our store on Ramstein AB will remain closed until further notice.
Warning Signs, Stickers & Masks
Other colors and designs available
More COVID-19 Personal Protective Equipment available
Please visit our webshop for more information
---
Canvas prints with different colorful animal pictures.
Just a few pictures left.
Check our seasonal items for that special gift.
A huge variety of decorative items can be decorated in accordance with your personal requirements – maps, coins, wreaths, different fonts, crests, patches etc.
Humidor & Wine boxes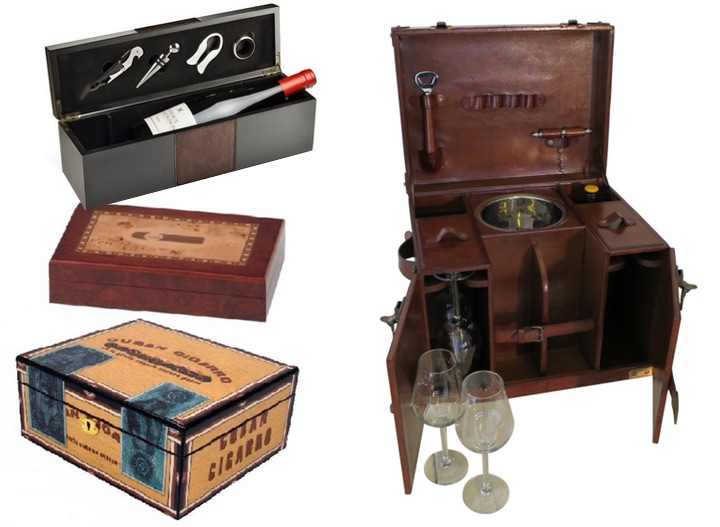 Trophies, Figures, Flags, Guidons, Name Tags, Desk Sets . . .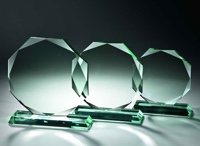 High quality trophies and optical glass items
Valuable lead crystal, acrylic and mirrors which are especially suited for a brilliant laser engraving with modern technology.
Trophies and medals for all sporting events
Available in different sizes, colors and materials. If a suitable trophy cannot be found simply create your own. Choose a base, a figure, an emblem or a medal and the workshop specialists will assemble your extravagant and one-of-a-kind sports trophy. You can also have an engraved metal shield on it.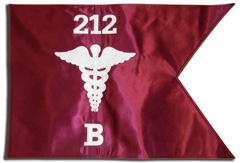 Embroidery
Different items, such as patches, streamers, flags, guidons, jackets and cloth name tapes can be embroidered according to your wishes.
---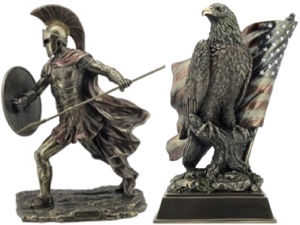 Breathtaking diversity of bronze figures and eagles.
Furthermore, a great collection of Eagles, made of polyresin, lava, silver, gold and lead crystal.
Choose your own unique figure and make it even more beautiful with an engraved metal shield or other decorative item.
---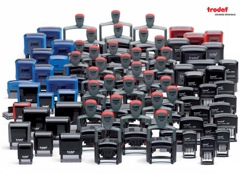 Nametags are available in many different colors, sizes, and various clasps in leather, plastic or cloth.
Cups, glasses and mugs can be made with your design in single orders as well as orders in quantity. Porcelain, glass, pewter or crystal can be decorated with pictures or text.
Keys made while you wait in Building 2113 Ramstein AB (next to MOMS + Gear Up).
Stamps with your personalized text.
---

Desk sets
Give your desk a personal note with an exclusive desk set. Create your own desk set or create impressive gifts such as paper weights, name plates, letter openers or pen sets with a personal touch.
We produce customized coins
Frames & Shadow Boxes

We carry a large assortment of frames and shadowboxes.
No matter what size or material; we are more than happy to advise you!
---
Big choice of gift items and souvenirs for every occasion including lighters, flasks, decanters, pen sets, magnets, t-shirts, teddy bears, crystal, silver, picture frames and woodinlaids, swords, daggers, pocket knives, figurines, gemstone globes, porcelain vases, Xmas items and much more.

---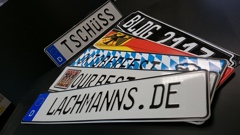 Fun Signs
We produce Fun Plates for you in countless variations. Choose a motif, a color, a font, and create a funny metal plate with Your text.
The plates are the perfect eye-catcher for your party room, the garage, for an outside wall, as wall decoration, the garden fence, as nostalgic plates etc.
A plate designed by yourself is also an impressive and thoughtful gift suitable for every occasion, such as a wedding, birth, good-bye, birthday, confirmation, etc. Let your imagination run free!
---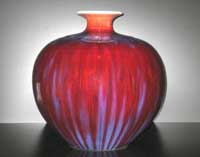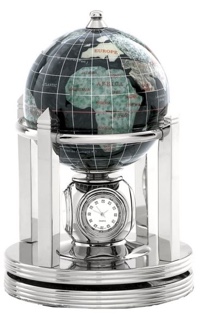 Gemstone globes and porcelain vases
Each globe is made by hand and consists of up to 20 different types of semi-precious stone, for example jade, mother of pearl, amethyst, blue lapis, tiger eye.
NEW Assortment of Globes now available!
---
Located on Ramstein Air Base: · Mitchell Ave, Building 2113 (next to MOMS)
Tel.: 06371 – 434 75 · Fax: 06371 – 444 60
Located in Mackenbach:
Lachmann-Schaberick Specialities, Gartenstrasse 4, 67686 Mackenbach
Tel.: 06374 – 2577 · Fax 06374 – 3321
Email: info@lachmanns.de
Internet: www.lachmanns.de
Follow us on Facebook: Lachmann-Schaberick Facebook