Individual and only for YOU!
Tired of diets resulting in a yo-yo effect?
Looking for more lightness and well-being long-term?
Want to be your BEST YOU?
You're in the right place!
Welcome to Best You. Your holistic coaching center for nutrition, fitness and health! Through the physiological and type-specific nutritional concept of healthy balance, I use a medically proven procedure to identify the foods your metabolism needs. Be YOUR best you – healthy, balanced, vital, and happy – with Best You.
Hello, I'm Michèle Jung.
I am a native english speaker. I provide holistic nutrition consultations. Whether you want to lose a few pounds, gain weight, or simply want to feel better and are willing to experiment with a different way of eating. Or perhaps you would like to strengthen your immune system or just take on more responsibility for your health… In all these areas, and more, I am right here, at your side, to support you.
I motivate people to actively do something for their health – not after suffering and illness have already set in. I teach health-conscious people the context of balanced nutrition, regular exercise and a life in balance – all on a scientific basis.
Also for YOU, to help you to an improved quality of life, well-being, health and self-confidence.
With my accumulated knowledge and know-how I train individuals, but also groups, up to corporate coaching, in lectures, seminars and in my best you coaching practice. I love what I do. I live this passion every day. Of course, I have not received this as a gift, but it is the result of 30 years of exercise, healthy diet and regular relaxation phases. My health philosophy has always been to move people to move themselves. People come to me who are aware that they have to do something for their own health and that they need support.
To awaken the best in you, you not only need strong willpower, but also a strong PLAN! I will accompany you until you reach your goal!
My coaching is based on the three pillars of health: nutrition, exercise and relaxation. I have always felt, that I will pass on this knowledge and above all, the awareness to people and then actually made my vocation my job. Since then, I support people on their way to more health, more vitality and thus more joy in life!
YOUR START
Especially when it comes to weight loss is difficult. 82% of the population have tried without success to reduce weight
Permanent success without the yo-yo effect is achieved through the individually created, sustainable and well-integrated nutritional plan.
THE MEASUREMENT
On the basis of objective and professional measurement data is determined which foods support the metabolism and the performance of the individual.
The result is as individual as a fingerprint!
THE BEGINNING
On the basis of this fingerprint and the individual goal of the human being, sustainable nutrition plans are created for:
a controlled weight gain or lose weight
for fasting support
the increase of fitness and well-being
---
---
Nutrition – Exercise – Relax
The 3 main pillars of our health!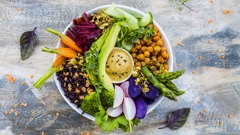 Nutrition
Attain your ideal figure – longterm
Achieving long term weight loss is tough – 82% of the population has tried losing weight unsuccessfully. With individually created, sustainable and well-integrated nutritional plans, permanent success without the yo-yo effect is within reach. A medically proven procedure is used to determine the food your metabolism needs.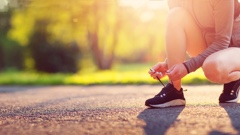 Exercise
Move through life with ease
Regular exercise not only helps our figure.
The healing power of the movement regulates our blood pressure, activates the metabolism, strengthens the immune system and produces lots of happiness hormones. In no time, you will gain more vital energy and feel more powerful. Back and muscle pain will diminish!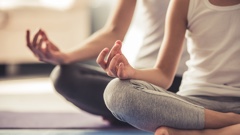 Relax
Forget the stress of everyday life
There is a nice analogous quote from Juvenal:
"A healthy mind in a healthy body."
It is important to use the right relaxation techniques to free your body and mind from everyday stress. Clients learn techniques to balance between tension and relaxation.
---
---
---
Best You Coaching | Michèle Jung – Nutrition Expert – Fitness & Health Coach
Friedhofstr. 14 (1. OG) | 66903 Gries | Phone: 0160 – 584 5582
VAT Forms accepted